A stray cat came running to someone calling to him. He nestled into her and wouldn't let go.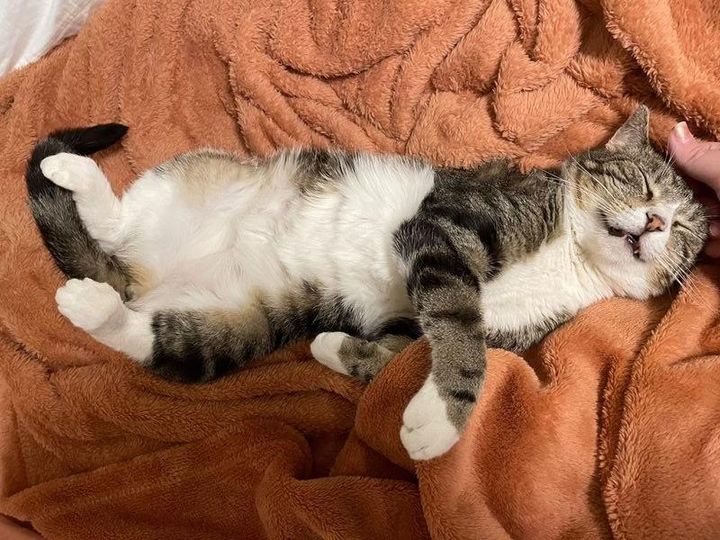 Lucky the catAlyssa DeHart
Alyssa DeHart, an animal rescuer based in Orlando, FL, was out on her evening walk one day when she noticed a stray cat wandering around her apartment complex. The tabby vanished into the bushes, but Alyssa couldn't stop thinking about him.
"From then on, I looked for him every day. The weather was projected to fall into the 20s overnight — which is really cold for Florida — and all I could think about was this poor boy," Alyssa told Love Meow.
"I decided I would bring him in for the night, so I went searching for him."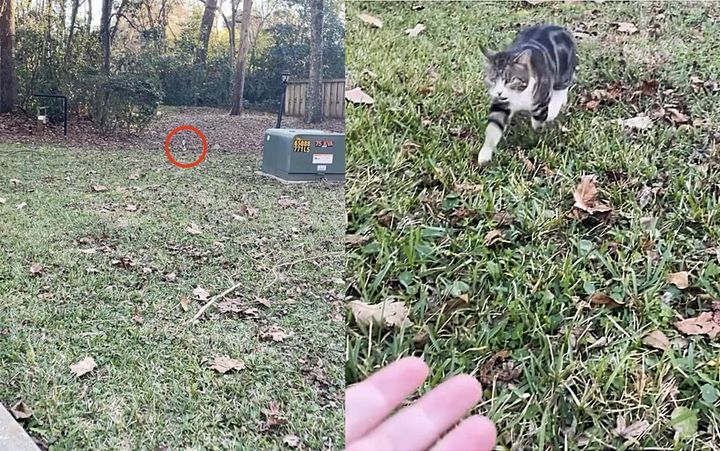 He came running to Alyssa when she called to himAlyssa DeHart
She looked around the area and eventually spotted the cat from across the large parking lot. Alyssa tried to coax him by talking to him in a soft voice.
To her surprise, the cat immediately made a beeline to her as if he'd seen an old friend. "He came running and meowed out at me the whole way. He promptly nestled into my lap," Alyssa shared with Love Meow.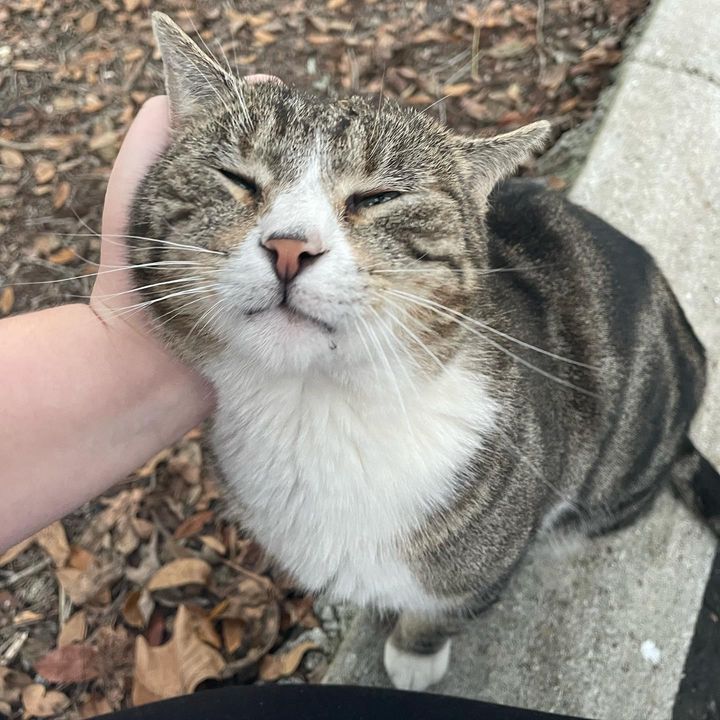 He was so happy to be doted onAlyssa DeHart
The tabby boy was overjoyed with the attention and just wanted to be petted. With no knowledge of his history, Alyssa didn't know how he would react to being indoors. But all those worries faded away, when he entered his new space.
"The second I let him out of the carrier, he started begging for pets, purring, and asking for belly rubs. I couldn't believe how snuggly he was."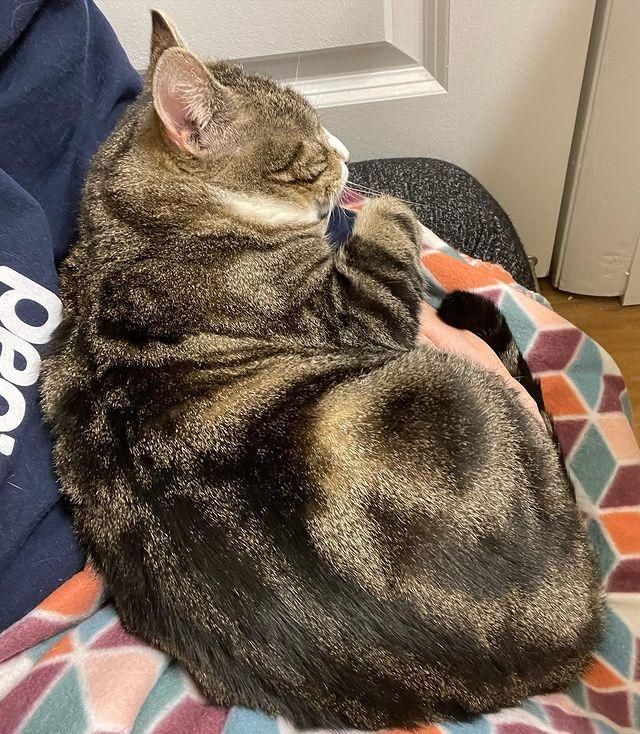 Lucky was an instant cuddle-bug when he was brought insideAlyssa DeHart
Alyssa was able to thoroughly examine the cat then and discovered that he was covered in scabs on his face and ears, and had a bite wound on his leg. "I decided to bring him to the vet the next day."
The cat who was lovingly named Lucky, arrived at the vet's office with his purr motor switched on high.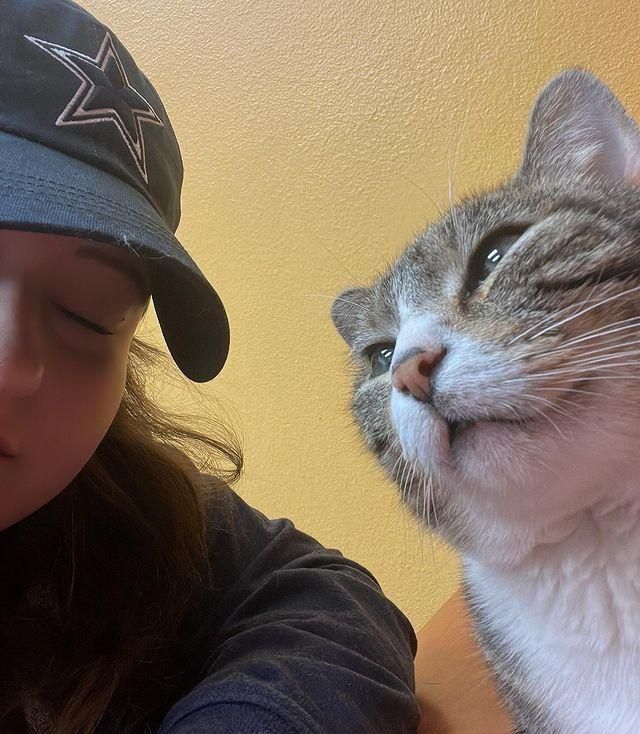 Alyssa DeHart
They were able to locate a microchip. "The owner was contacted, and they offered to let me give him a safe, warm, indoor home."
Lucky was treated for fleas, ear mites, and the leg wound. He also tested positive for FIV. Despite it all, he exuded so much love and wanted nothing more than having someone to cuddle.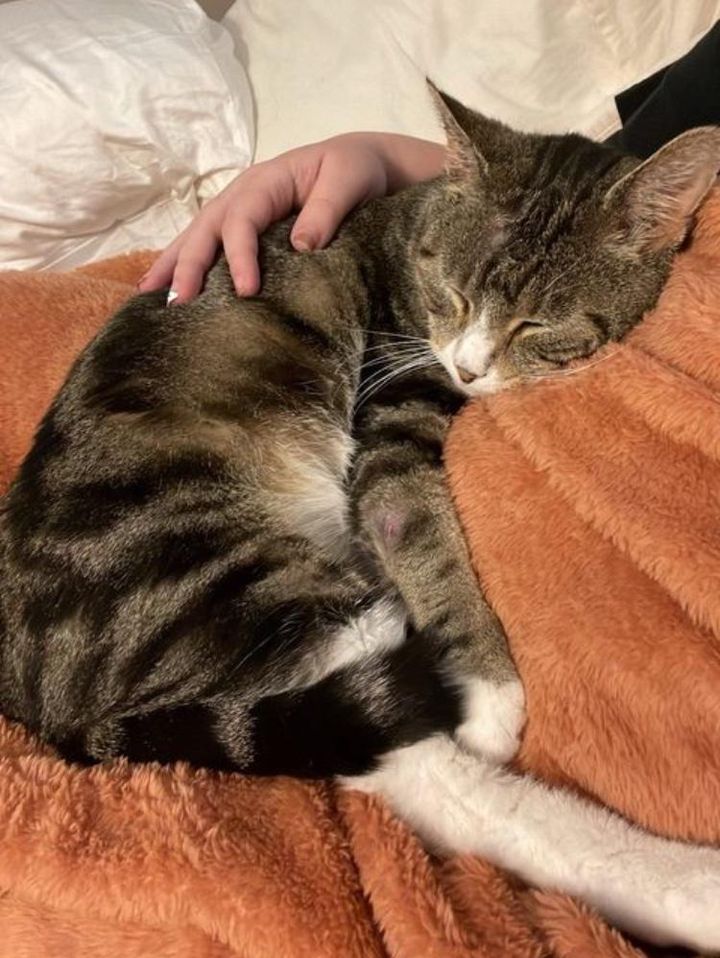 Lucky is very cuddly and just wants to be lovedAlyssa DeHart
"I couldn't fathom letting him go. I like to think Lucky knows that he was rescued and is so thankful for the opportunity to live inside now. The outdoors were never made for him anyway."
Lucky is being treated for an abscess and catered to like a king. He can now sleep soundly without a care in the world.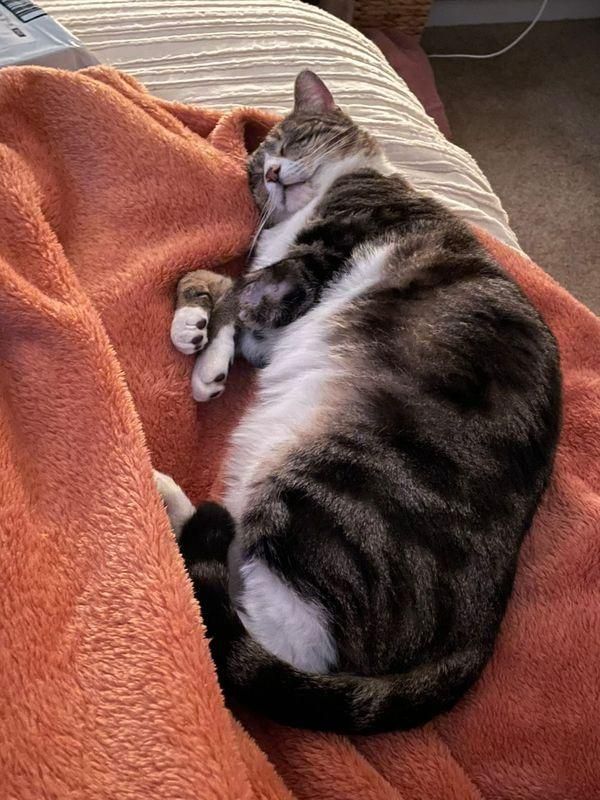 Alyssa DeHart
"He cuddles in bed all night, makes the best biscuits, and fills his belly with all the yummy snacks he can. He doesn't have to worry about cars, predators, or being scared off by the neighborhood dogs. He'll never be out in the cold or rain," Alyssa told Love Meow.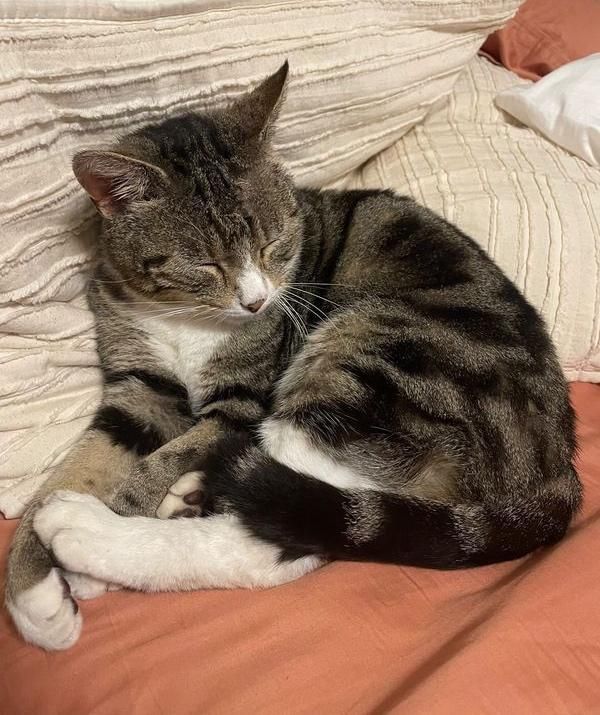 He jumped onto the bed and fell fast asleepAlyssa DeHart
"Lucky is still on the mend, health wise. I know he'll be feeling better in no time. The best part was when I let him into my bedroom, he immediately jumped up on the bed and fell right asleep."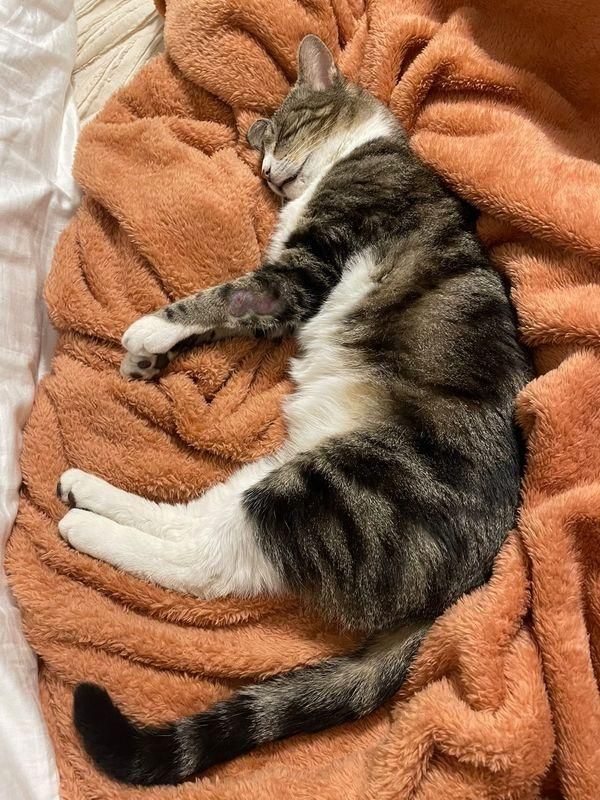 Happy and lovedAlyssa DeHart
"I'm not sure what the first 4-5 years of his life looked like, or how he acquired FIV, but I can ensure that the rest of his life will be filled with endless love."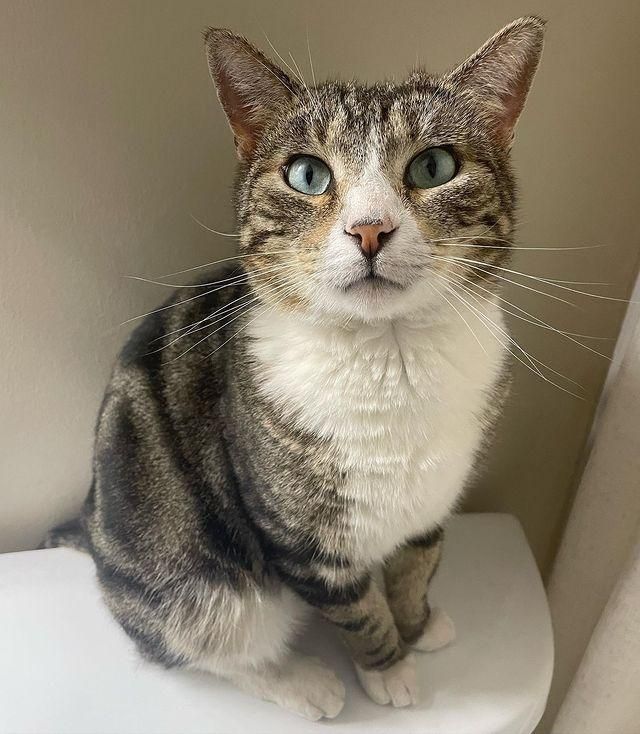 Alyssa DeHart