A kitten was rescued at just three days old. She was the smallest kitten in her litter, but had the biggest personality of all.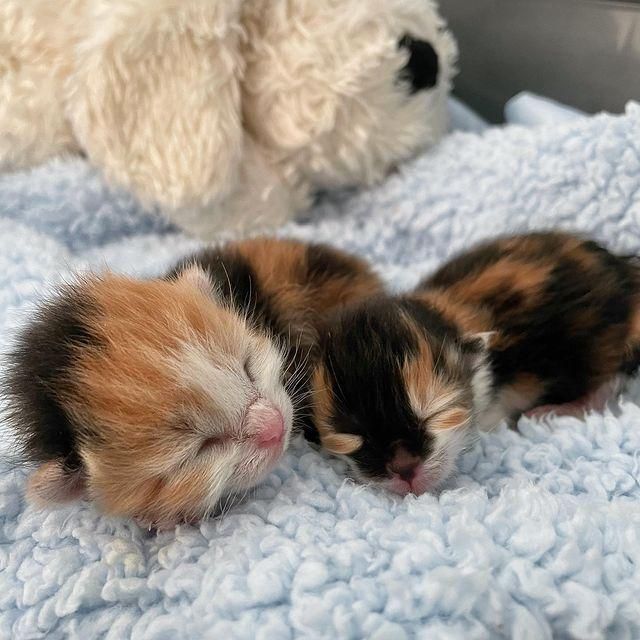 Anna the kitten and her calico sisterBaby Kitten Rescue
Caroline Grace, the founder of Baby Kitten Rescue (in Los Angeles), was notified about a litter of three kittens needing urgent rescue. They were just three days old and required round-the-clock critical care.
The shelter didn't have the resources to help them so asked local rescues for assistance. Caroline answered the call and took them on. The kittens were in very rough shape, covered in filth and infested with fleas.
With a few days of painstaking care, they were brought back from the brink. Anna, the runt of the litter, was much smaller than her siblings but the bravest of all.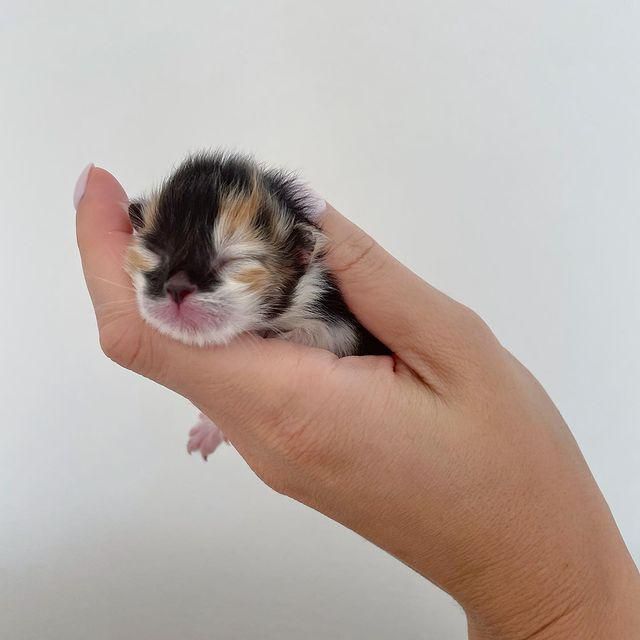 Anna was the runt of the litterBaby Kitten Rescue
As soon as the kittens were back on their paws, Anna was ready to call out for attention. "She was the smallest of the babies in size and weight, but the biggest in personality," Caroline shared with Love Meow. "She had a big voice, and let you know when she was hungry."
Before their eyes were opened, Anna and her siblings stayed in an incubator to keep themselves warm and cozy.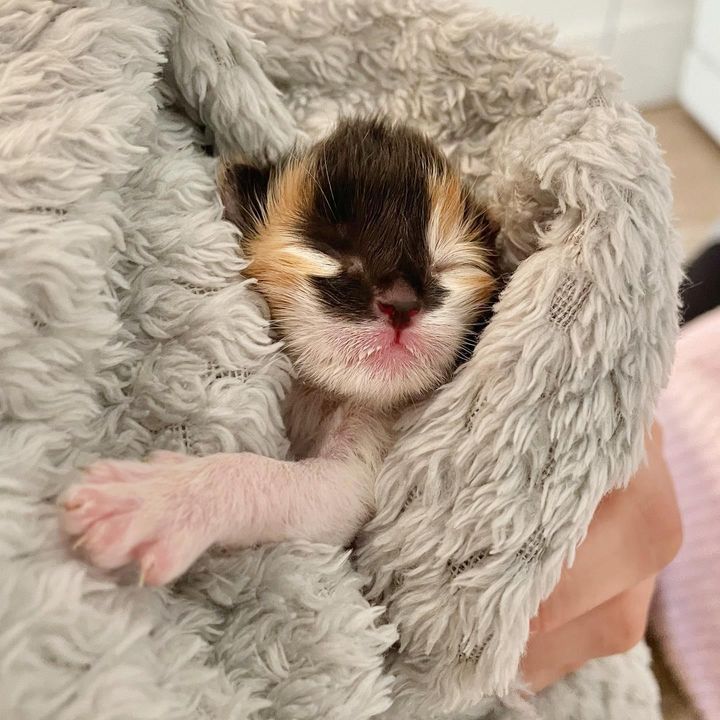 She was tiny but had a mighty personalityBaby Kitten Rescue
"As soon as she felt the incubator door open, she would yell at the top of her lungs. She had the loudest purr and was the biscuit making queen."
Anna was very feisty at mealtime, screaming for faster service until she securely latched onto the bottle. Once she was done eating, she switched on her purr motor and rolled on her back for pets and rubs.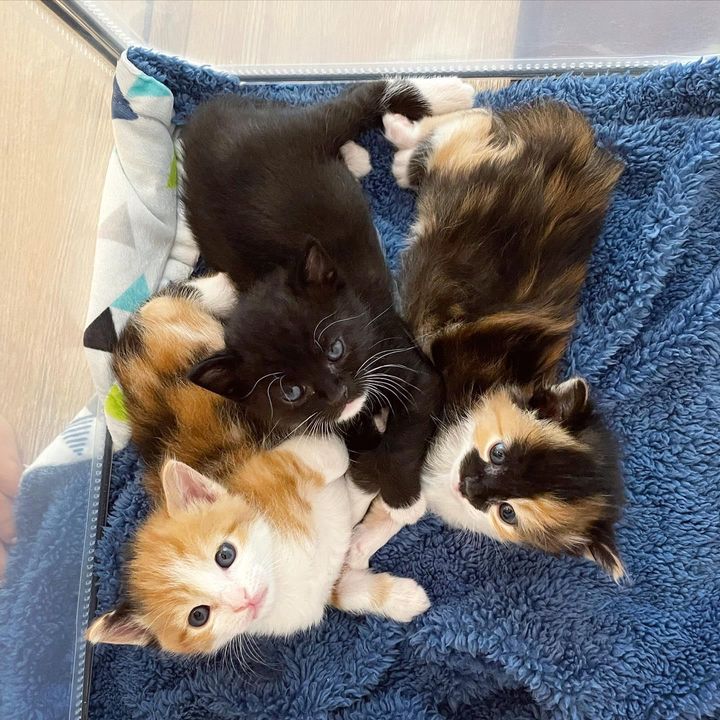 Anna and her siblingsBaby Kitten Rescue
She was the last kitten to fully open her eyes, but once she did, she was ready to venture out of her nest and be the courageous little explorer that she was meant to be.
Whatever her siblings were doing, she wanted to be part of the action and always contended to outplay and outrun them.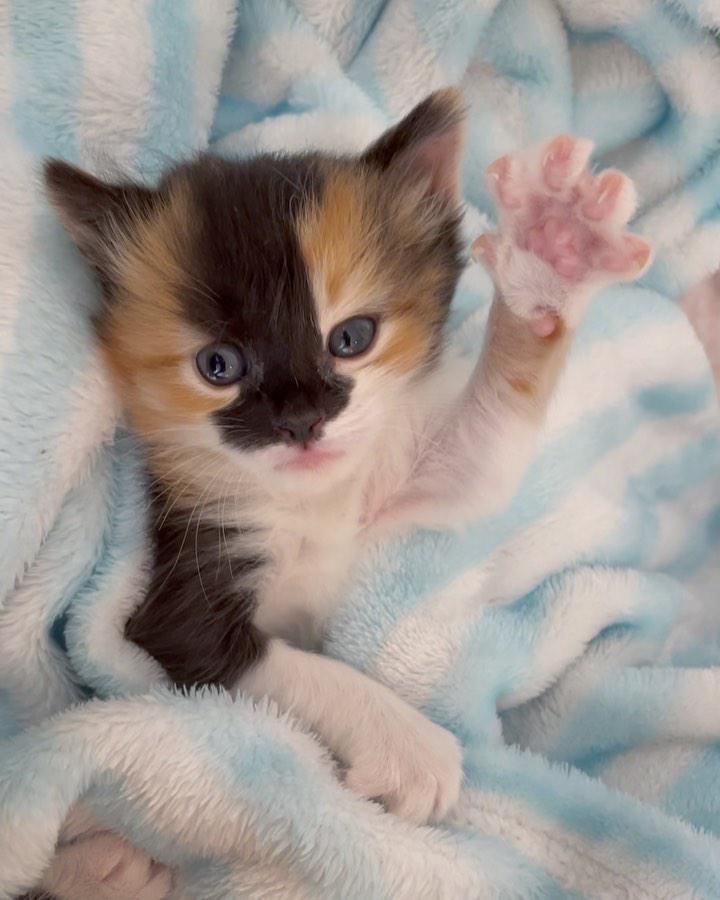 Baby Kitten Rescue
"She is super chatty and will look you in the eyes and meow at you until you come play with her or snuggle her," Caroline shared with Love Meow.
"She has the softest fur and loves to be held and snuggled. She just wants to be with you or in your lap purring."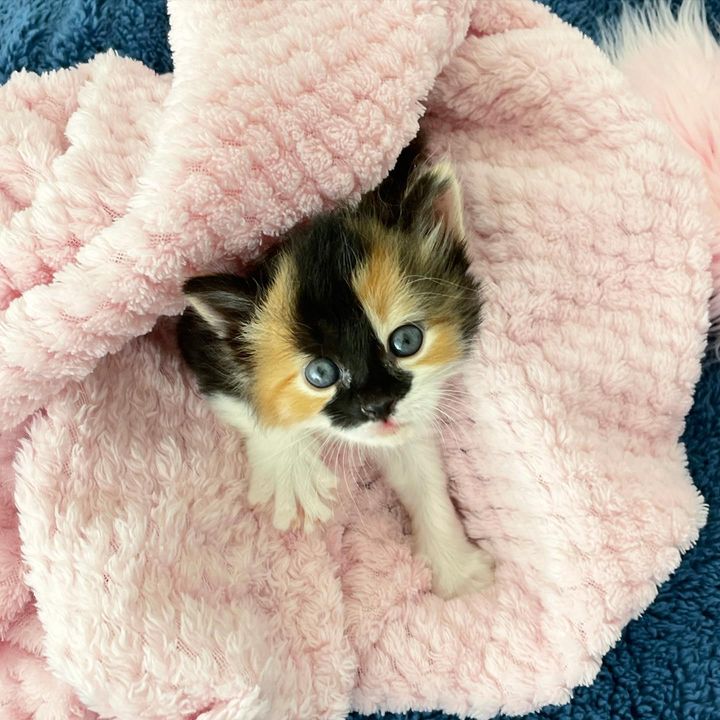 She is the biscuit making queenBaby Kitten Rescue
Anna was a spitfire when she played, but once she was ready to recharge, she'd gladly curl up on her foster mom's lap and purr up a storm.
"She gets to live a long and happy life because we were able to provide the specialty care and support she needed as an orphaned newborn."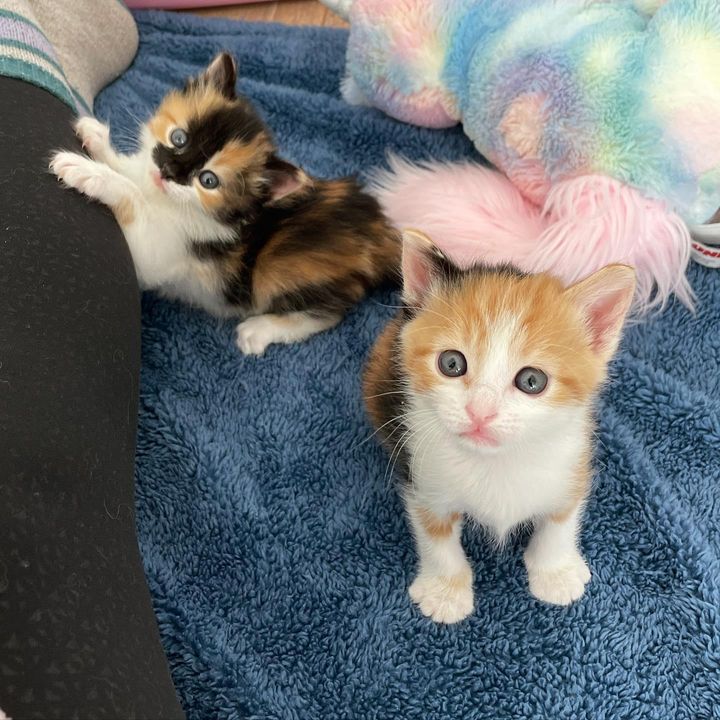 Baby Kitten Rescue
"It's been such an amazing journey watching them transform from sick and tiny newborns to healthy and thriving kittens," Caroline wrote.
"Anna is the perfect combination of brave, playful and curious and also snuggly, loving and affectionate."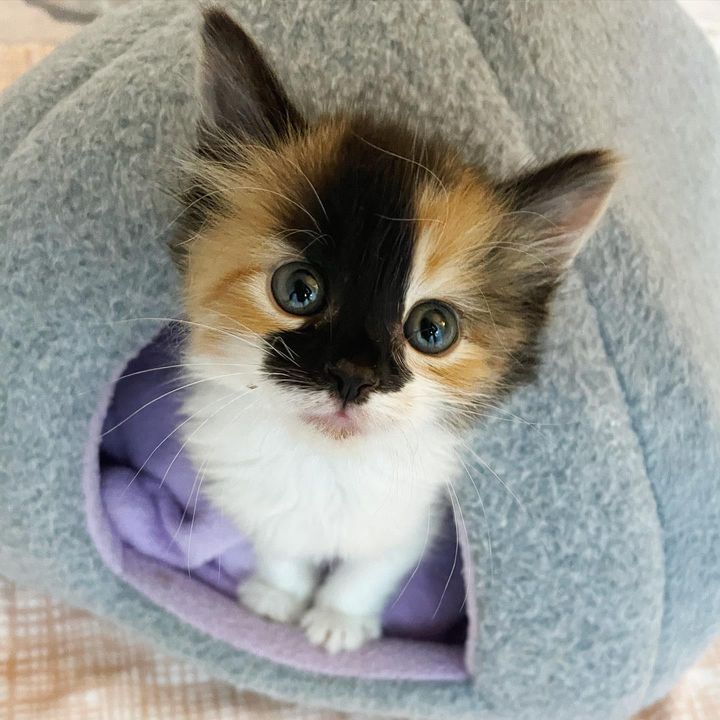 Baby Kitten Rescue
After weeks in foster care, Anna and her siblings were ready for their next chapter in life. In no time, little Anna wiggled her way into the hearts of the perfect family.
"Her new mommy and daddy have been in love with her since she first arrived at Baby Kitten Rescue," Caroline wrote.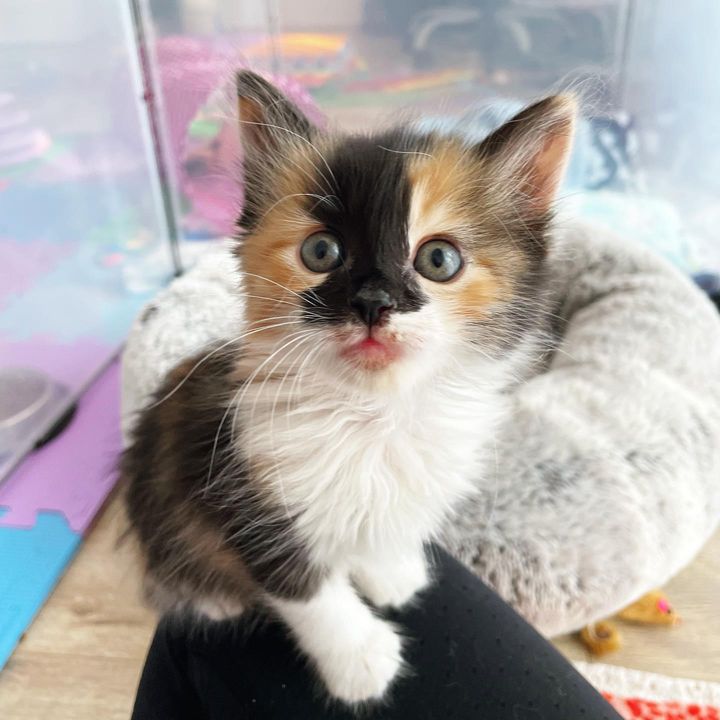 She likes to command attention and your lapBaby Kitten Rescue
"She will have two kitty brothers at home, a catio and climbing shelves on the walls of her new home. I know she will bring so much joy and love to her new family."
Anna, now renamed Alluka, moved into her new home early this month and settled in beautifully. She immediately toured around the house and played with new toys.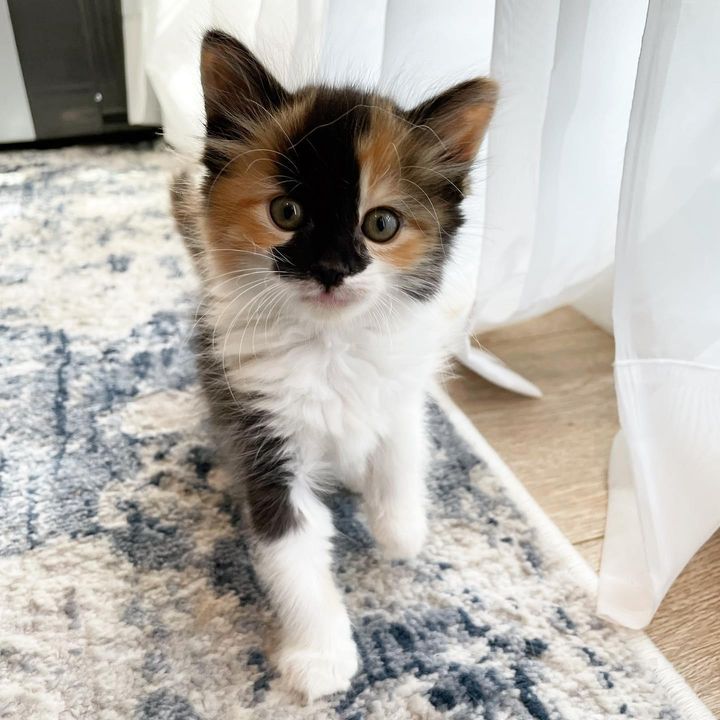 Beautiful AnnaBaby Kitten Rescue
After her first night at her forever home, Alluka's humans woke up to the cutest little purr machine sharing their bed.
"She slept with us and promptly started making biscuits when she woke up," Alluka's humans wrote.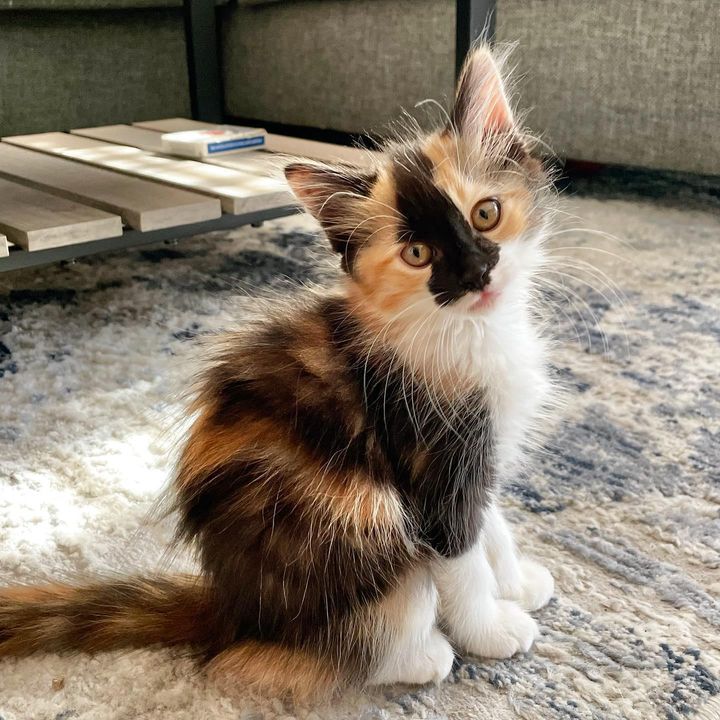 Alluka and her siblings have all found homesBaby Kitten Rescue
"She's everything we've been looking for to fit us and our boys. Not to mention she's absolutely gorgeous."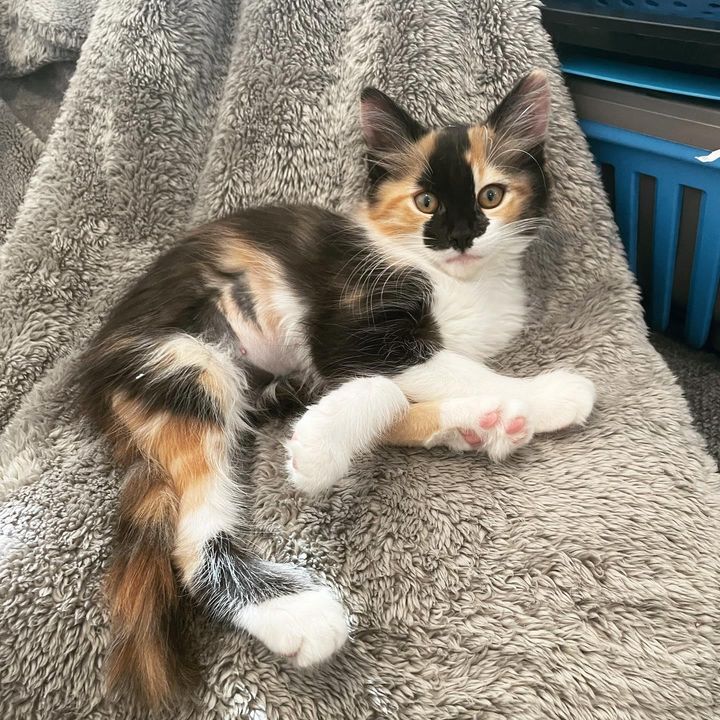 Baby Kitten Rescue