Clock the kitten is the smallest yet bravest of all. She's so happy when she finally has a comfy home.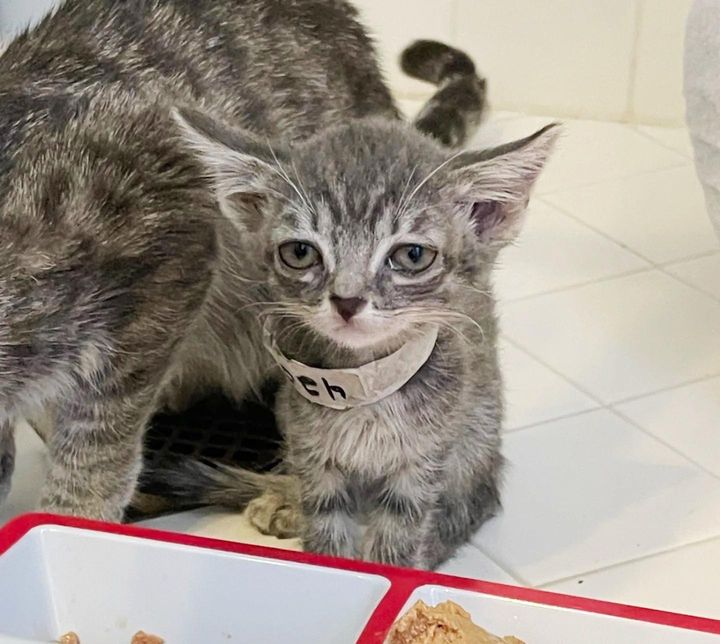 Clock the kitten@jenfosterskittens
Jen Marder of Wrenn Rescues came across a post from shelter networkers about a feline family needing a foster home.
At the time, she had her hands full looking after other foster kitties, so she amplified the post with the rescue community. "They were so cute. I was convinced that someone would step in," Jen shared with Love Meow.
By the time her fosters were ready to go to their forever homes, Jen noticed that the family of five were still waiting at the shelter after two weeks. "I had to step in. I agreed to take them."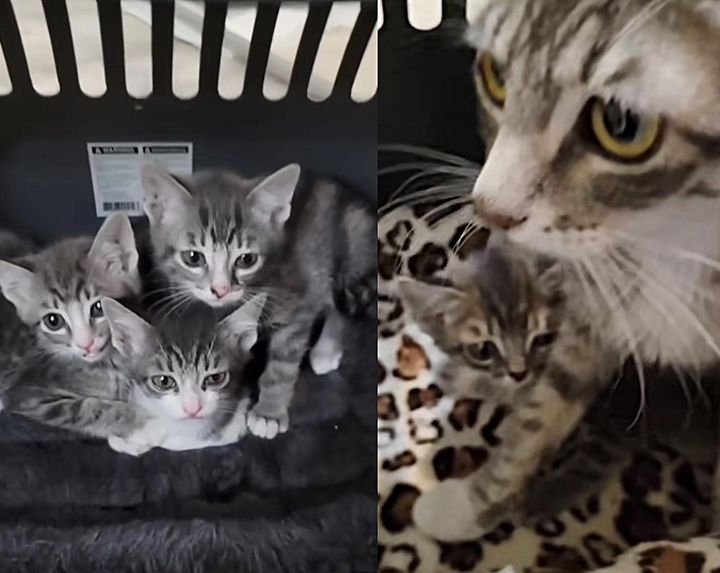 They found a foster home after two weeks at the shelter@jenfosterskittens
The cat mother and her kittens were very emaciated and underweight, battling varying stages of upper respiratory infections. Amongst them, there was the runt of the litter named Clock who was much smaller than her siblings (Hickory, Dickory, and Dock)."
"When they first got here, I was shocked. They were in such bad shape. The kittens were 6-8 weeks old, and Clock was the weight of a 3-week-old."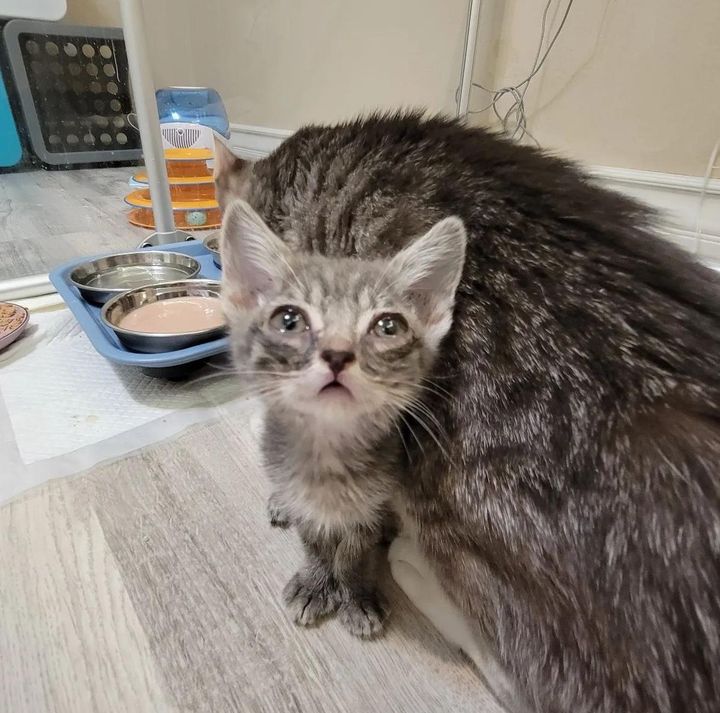 @jenfosterskittens
The petite cat mother, Goose, was around one year old, weighing only 5.4 pounds. "Despite everything she must have been through, she is a sweet girl who loves to rub against me and lay cuddled up against my leg," Jen shared.
"Clock was the smallest of the litter. I was really worried she wouldn't make it, but she had such spirit. She wasn't giving up, and I wasn't going to give up on her."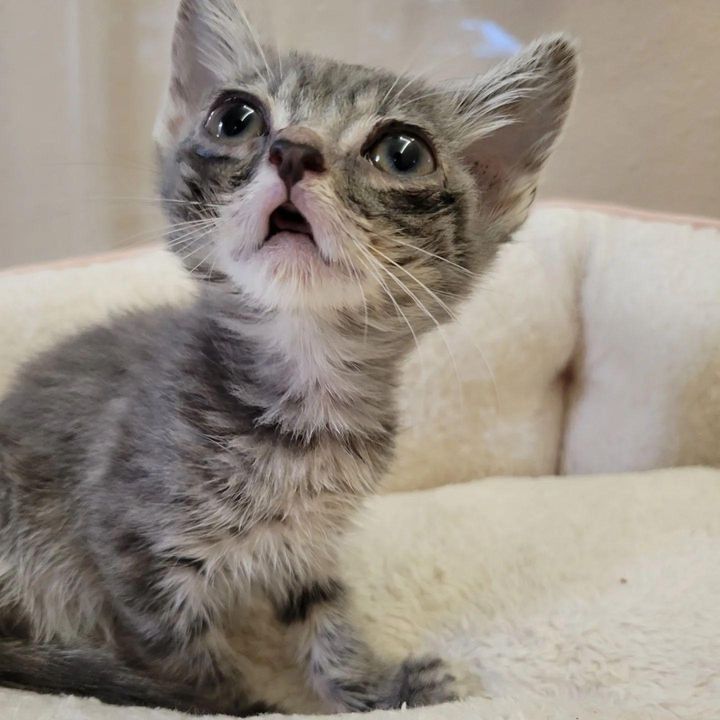 Clock is the only kitten with an overbite@jenfosterskittens
Jen assisted Clock to eat through syringe feeding for a few days. With fuel for her body and plenty of TLC, she became strong enough to try eating on her own.
"(The moment) she started nibbling the syringe, I finally started to think we would be okay."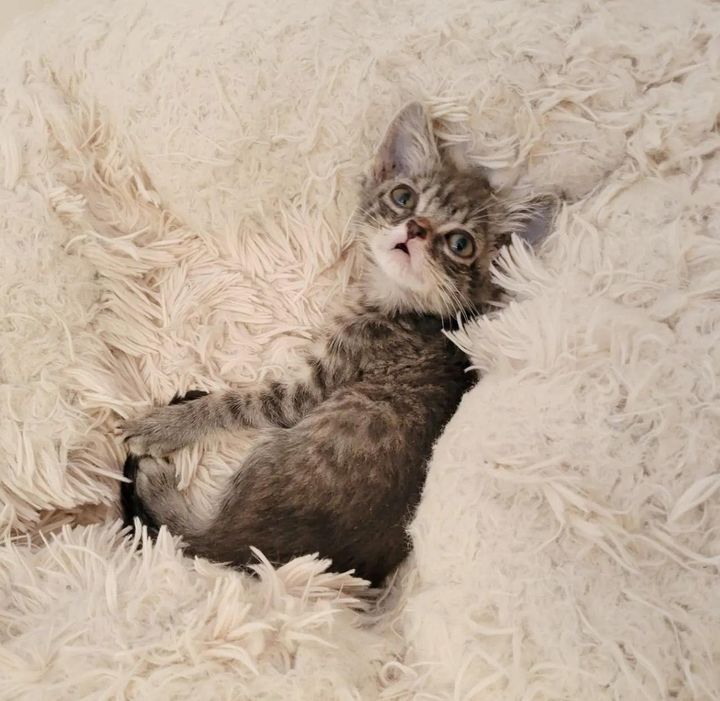 @jenfosterskittens
In less than two weeks, Clock almost doubled her weight and even gained a sizable food belly. She was also growing into her big ears.
"It took a lot of time and work, but I got them healthy, and their weights to where they should be."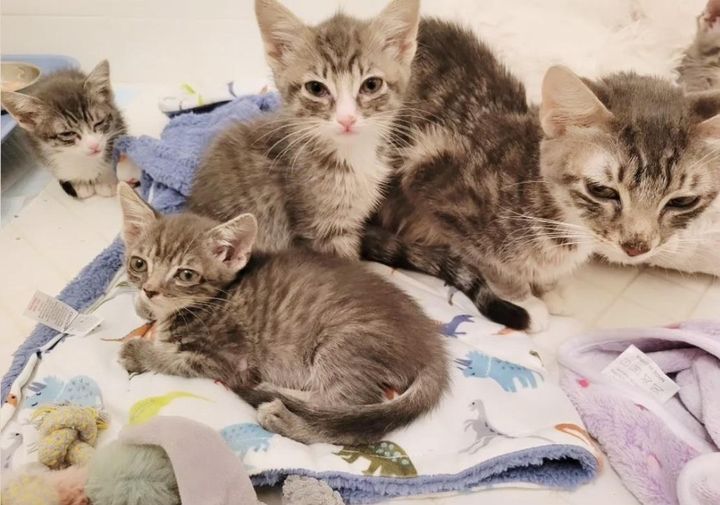 @jenfosterskittens
Clock is feeling like a new cat with her voracious appetite, clear eyes and nose, and extra pep under her paws. She is the only kitten that came with a severe overbite, but it doesn't slow her down when she eats.
"In the coming weeks, we will get her mouth checked out along with other consults. In the meantime, she is a perfect, happy, and seemingly normal little peanut."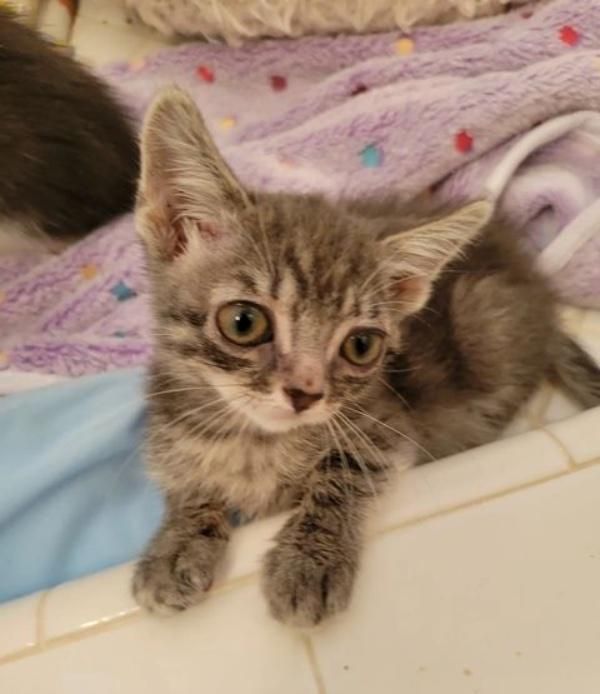 @jenfosterskittens
Clock is now the first one to get to the food bowl and the second biggest kitten of the clowder after Dock. Her adorable personality has also emerged.
While other kittens nurse on Mother Goose for comfort, Clock chooses kitten food instead.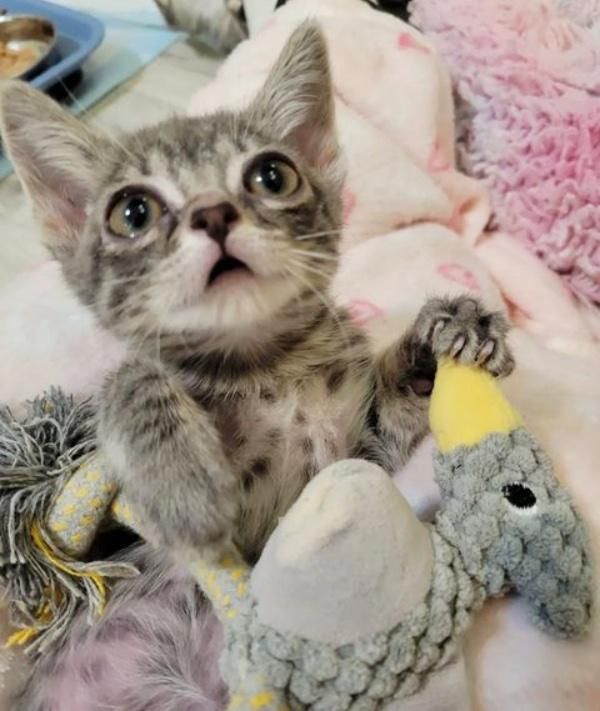 @jenfosterskittens
"She is so engaging, loves to bat at her mom and siblings' tails. She is also the first to curl in my lap. She has so much fight and spirit," Jen told Love Meow.
"I had no idea how she was still alive when she got here. She is the epitome of tiny but mighty. She had no intention of not surviving and thriving."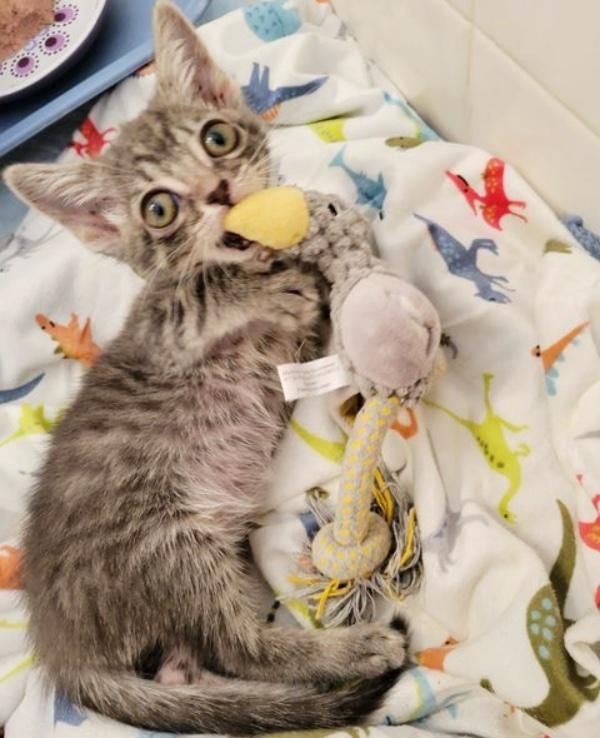 Clock is fearless and full of pep@jenfosterskittens
Five days ago, Clock officially joined the two-pound club. It was an amazing feat for the little girl.
Mother Goose is blossoming alongside her precious four. She has turned into a love-bug, rubbing all over her foster mom every time she comes into the room.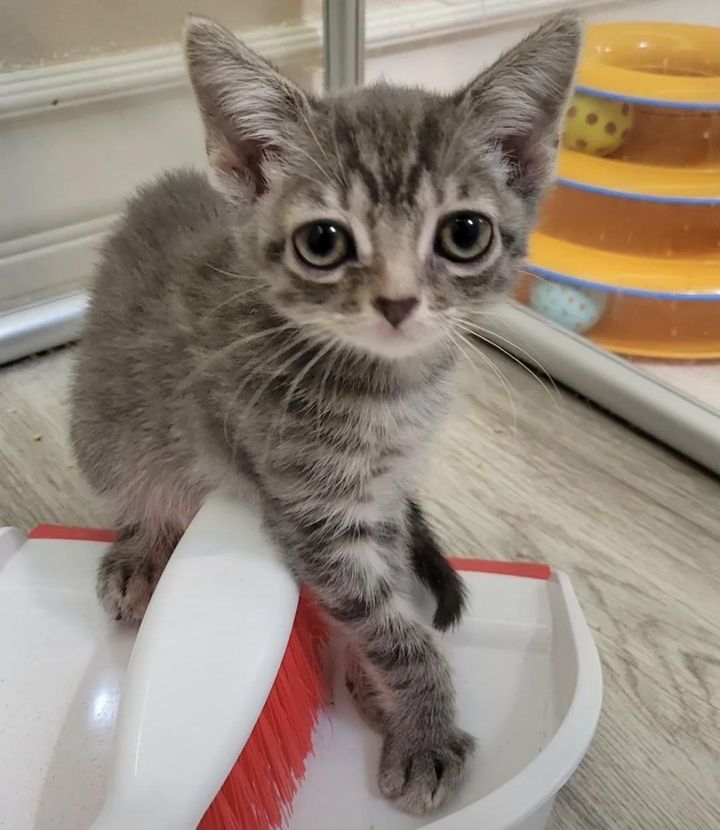 Clock has joined the 2-pound club@jenfosterskittens
"Last night Goose sat cuddled in my arms getting all the head scratches for more than five minutes. She runs to me when I call her. She still has kitten energy. In short, she is an absolute gem."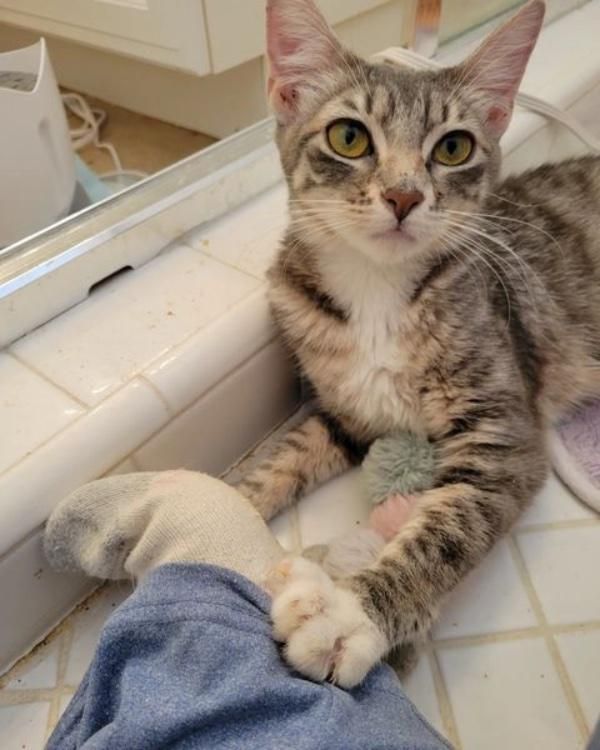 Mother Goose@jenfosterskittens