cat stepped out of the bushes when he found someone who wouldn't give up on him.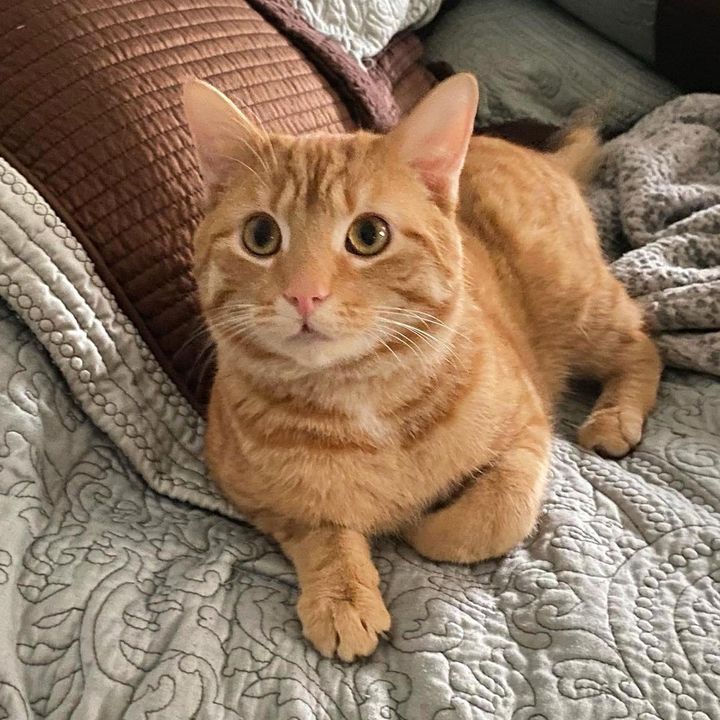 Oliver the cat@feralcatcolony
Last year, Donna, an Ohio-based animal rescuer, spotted an elusive orange tabby in the cat colony that she cares for. He appeared to be "feral", but something told her to keep trying to get to know him.
After months of gaining his trust, the cat began to warm up to Donna as he realized she meant good. The cat likely had been abandoned for quite some time, and adopted "feral" behavior as a defense mechanism.
"For their safety, cats like him have to go in that mode," Donna told Love Meow.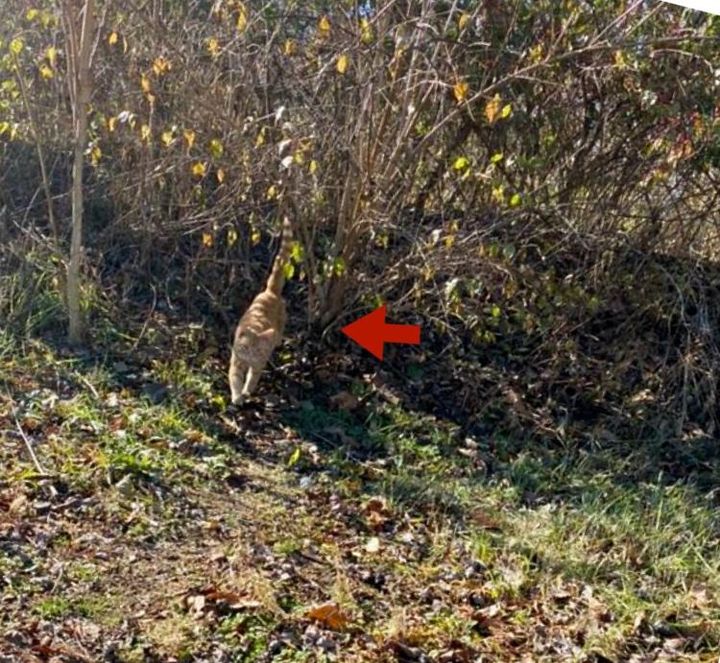 He was found outside as a stray@feralcatcolony
Donna came back with a carrier one day, in hopes of getting the cat off the streets. When she called out his name, Ollie (aka Oliver), he emerged from the bushes and made a beeline to her.
He greeted Donna with head bumps and happily received some back scratches. He then let her pick him up and place him in the carrier without a fuss.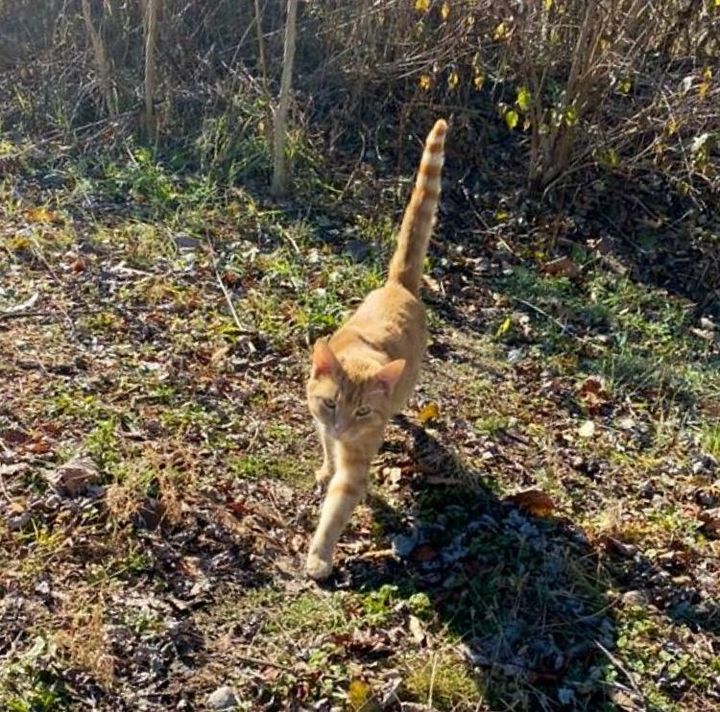 It took him a few months to learn to trust@feralcatcolony
Oliver was pleased with his new living arrangements – a quiet, comfy room complete with amenities and food. "He is a grateful, loving little ginger boy."
After getting neutered and vetted, Oliver quickly found a home, but it turned out to be the wrong fit. He was returned two days later by no fault of his own. Little did they know that this was a blessing in disguise.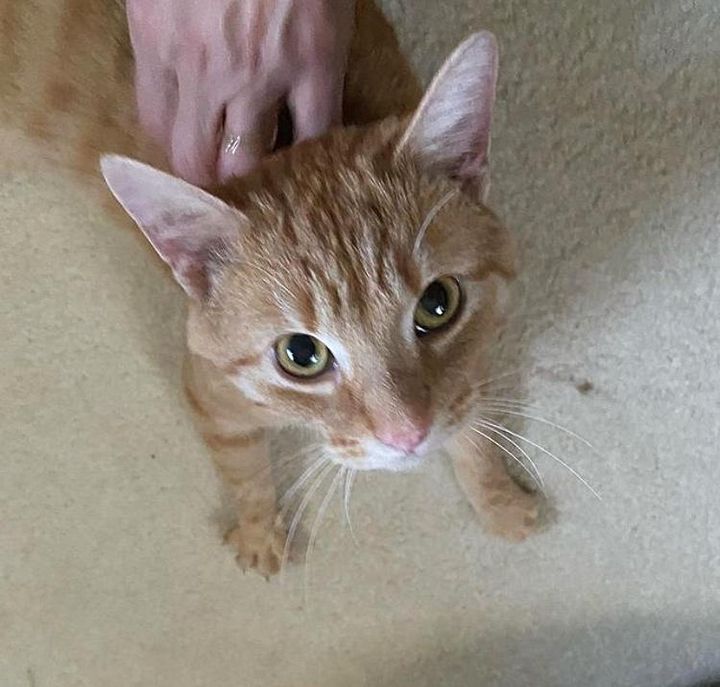 @feralcatcolony
Donna was determined to find the right family for Oliver. She thought, "certainly, his forever home is out there."
A few days later, she noticed that Oliver's left eye started watering a bit. She took him to the vet for a wellness check, and discovered that he also had bad teeth and gum issues.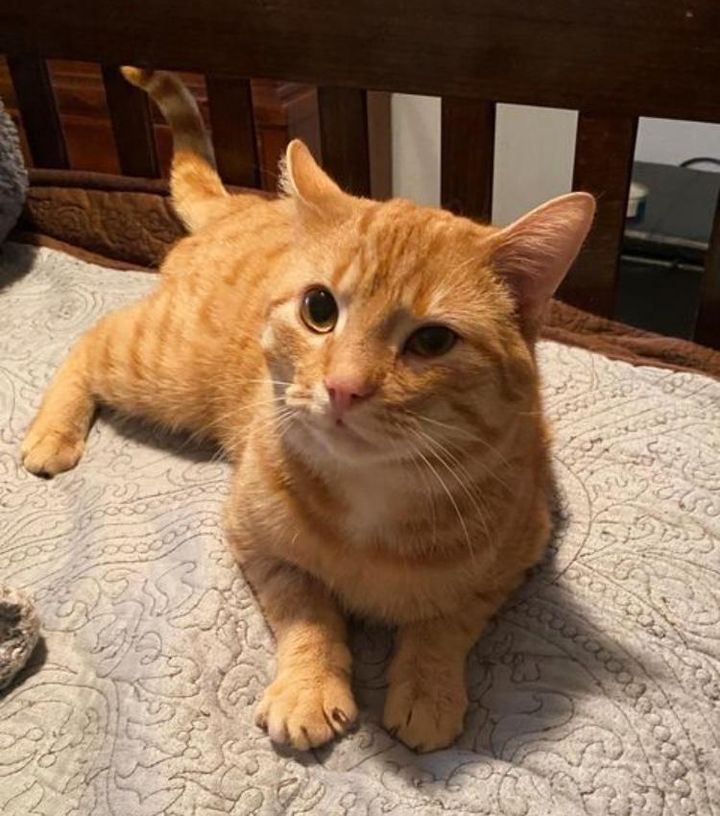 @feralcatcolony
Oliver, who was estimated to be five years old, was treated for his eyes and scheduled for a dental.
Just when they began the dental procedure, things took a turn for the worse when Oliver's breathing became very shallow. A chest x-ray revealed that there was inflammation in his lungs. They had to start treating the lungs and complete the dental at a later time.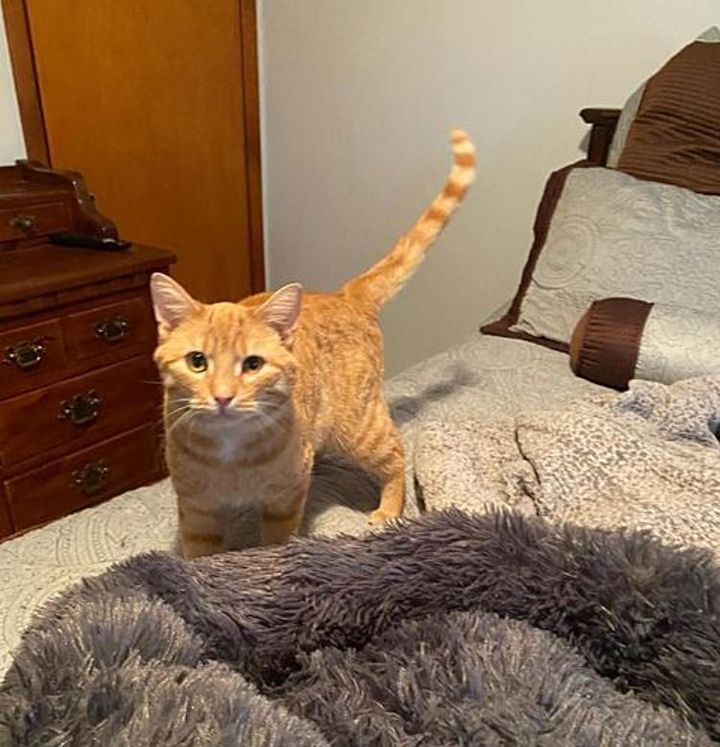 @feralcatcolony
Oliver continued to be a good sport, taking everything in stride. "He will reach his paw out to my hand as if to pull it closer to him. He's still playful and loving, and purrs nonstop."
When they returned for a recheck two weeks later, they saw substantial improvement in his lungs and breathing. The whole time, Oliver remained the happiest boy who just wanted to be doted on.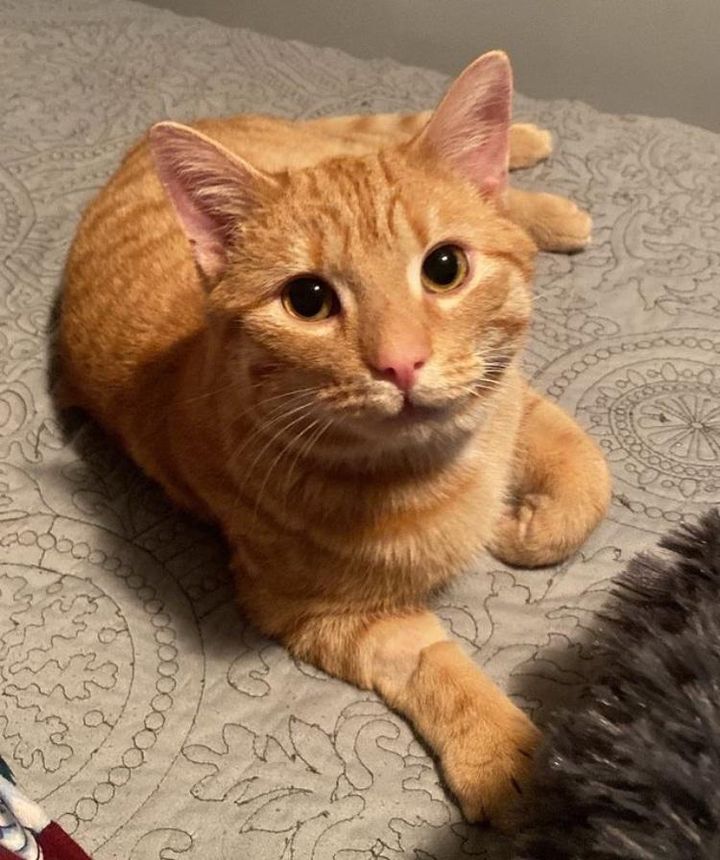 @feralcatcolony
Oliver made an amazing recovery after one month of treatment. He was finally ready to meet the resident cats, Phoebe and Gracie. "We decided to slowly introduce him to our girls," Donna shared.
Within a week, Donna and her husband, Randy, were surprised to see how well Oliver was adapting to having full access to the house.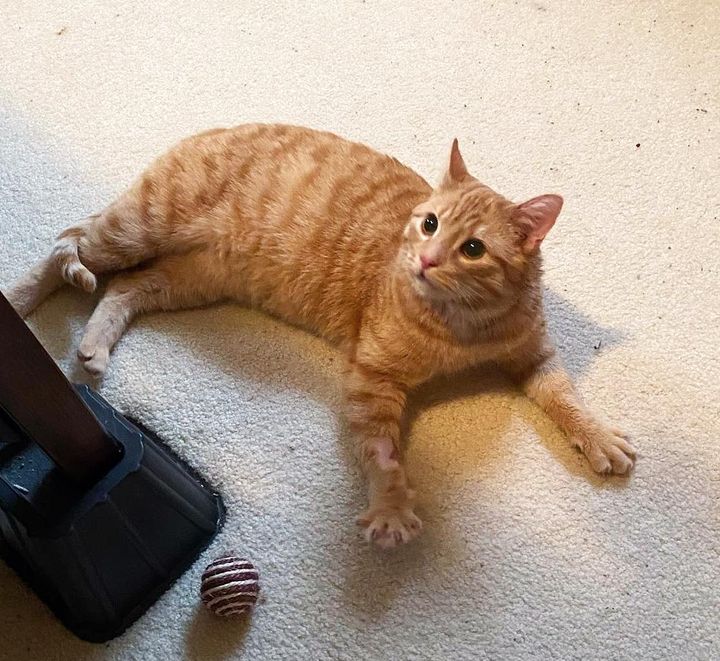 @feralcatcolony
"It took him a few days of running across the hall to my bedroom and back to his. He was still in his 'safe zone'. After that, he showed his face downstairs in our family room. It was like, 'hey, this is where you all are.'"
Oliver has been extremely respectful of Phoebe and Gracie. He gives them the space they need to feel comfortable – a true little gentleman.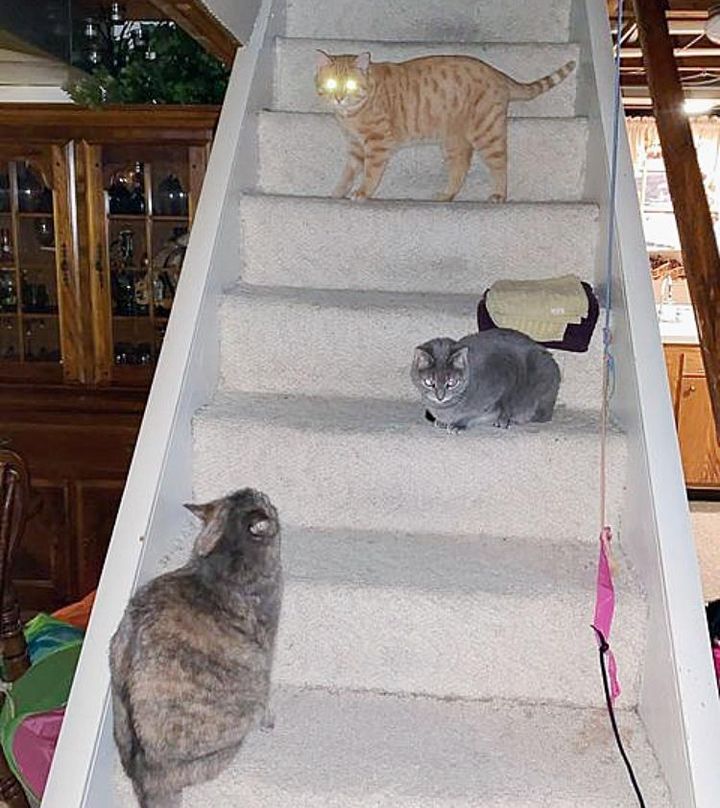 Oliver and his new sisters, Phoebe and Gracie@feralcatcolony
"He's playful, yet gentle and respectful. He acts like a kitten and has the cutest little chirp and meow."
After spending months gaining his trust and another month nursing him back to health, Oliver has seared his paw-prints into the hearts of the family.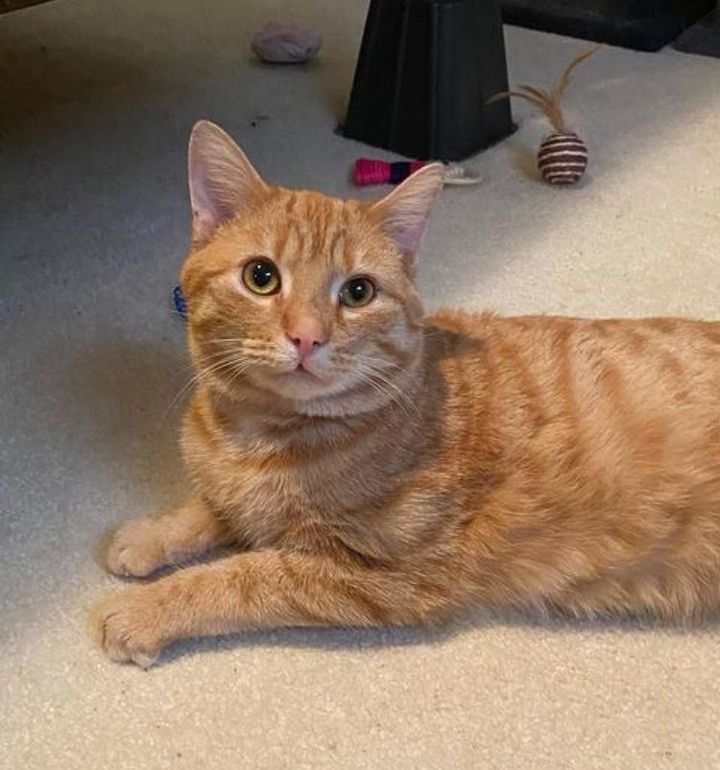 @feralcatcolony
"He's home, forever, with us. He has made his way into all of our hearts," Donna shared. "Our girls, Phoebe and Gracie, have told us they like having him here. He earned his spot."
"Oliver has really taken to Randy – so much so that he seeks him out first for attention and love. He does not sit with me in the chair, just Randy. He loves his daddy."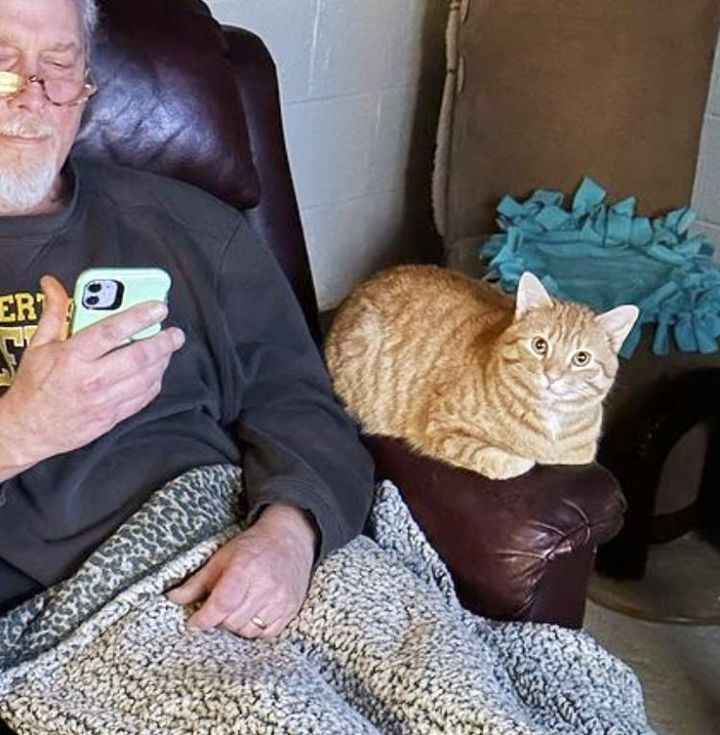 Oliver adores his human dad@feralcatcolony
Oliver, after years living as a stray, is thriving in his forever home with the family of his dreams. "We cannot imagine our life without him here with us."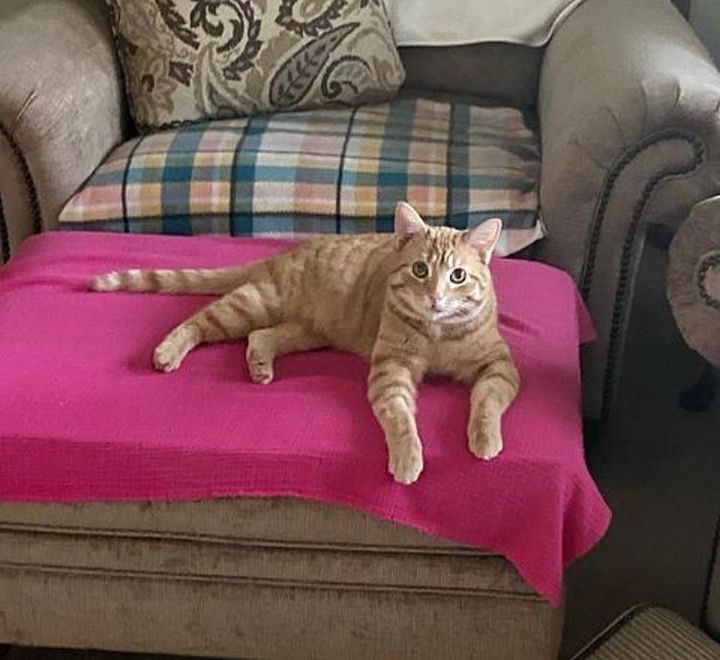 He is now living like a king