A cat who was spotted in a box outside in the cold, ended up finding the perfect place to call home in record time.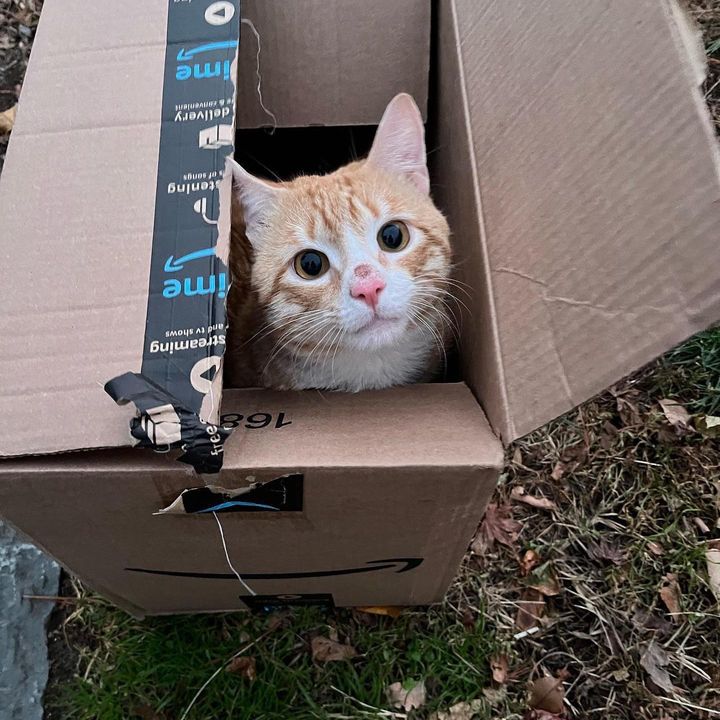 Thumper aka Elf the catLittle Wanderers NYC
A few days ago, a Good Samaritan was walking her dog outside when she spotted a box on the side of the road. She was stunned to discover an orange tabby cat inside, waiting for someone to help him.
The finder dropped him off at Veterinary Emergency Group in White Plains (NY), and Little Wanderers NYC, an all-volunteer rescue, stepped up to help. The tabby named Elf was scared but grateful to be out of the cold and off the streets.
"He is eating like he's been starving. He's exhausted," Little Wanderers NYC shared with Love Meow.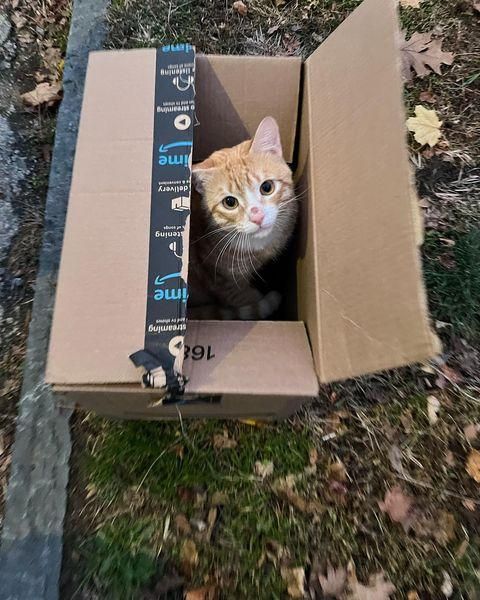 He was found abandoned in a box outsideLittle Wanderers NYC
The rescue immediately started preparing for the intake of the cat. Meanwhile, a woman named Tricia learned about the plight of the tabby from the finder's mother. Something in her heart beckoned her to inquire about the cat.
"I already have six that all have been rescued off of the streets. I thought about it for a second and said, 'I'd take him,'" Tricia told Love Meow.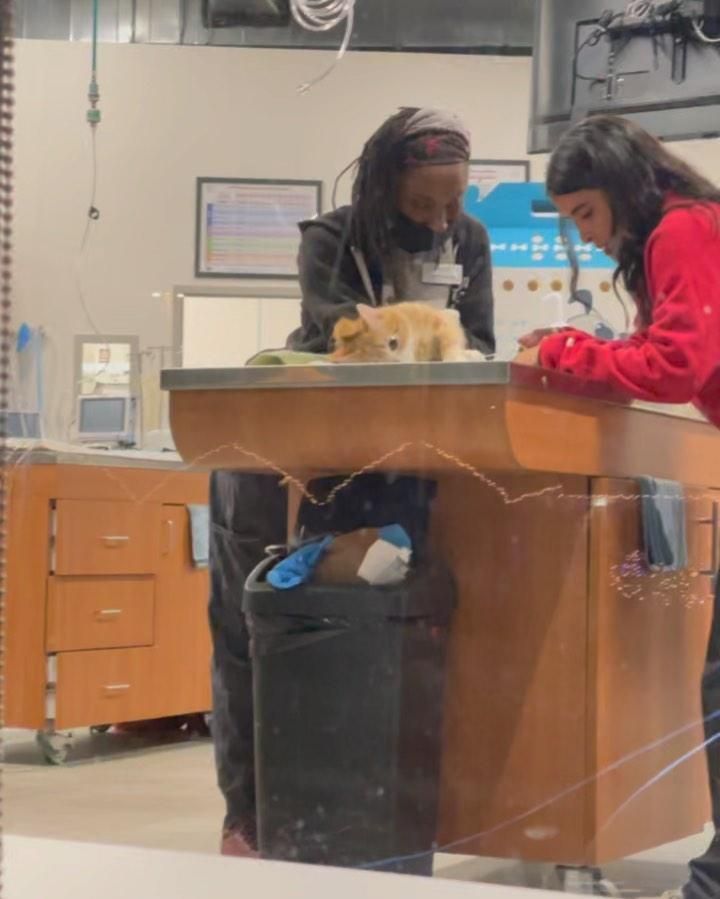 He was taken to Veterinary Emergency Group, and Little Wanderers NYC stepped up to helpLittle Wanderers NYC
She grabbed a carrier and headed over to the veterinary hospital with a mission. "At this point, I'd only seen a photo of him. He has the cutest little face."
After learning that Elf was in the care of Little Wanderers NYC, she got in touch with the rescue the next day, and it turned out to be a perfect match.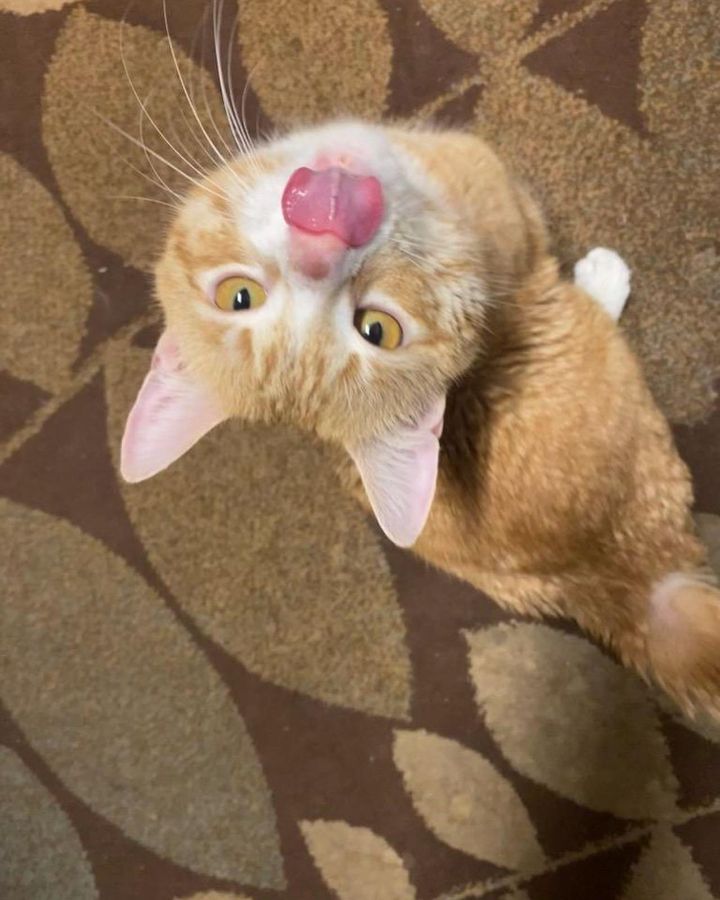 He was so happy to be out of the cold, off the streetsTricia
"I was ecstatic. I spoke to Lisa from the rescue, filled out an adoption form, and I went and picked him up," Tricia shared with Love Meow. "When we got home, he warmed up to me immediately. He's so sweet."
After what Elf had gone through, the rescue wanted to find him the happy ending he so deserved. As it turned out, the perfect home was right there waiting for him.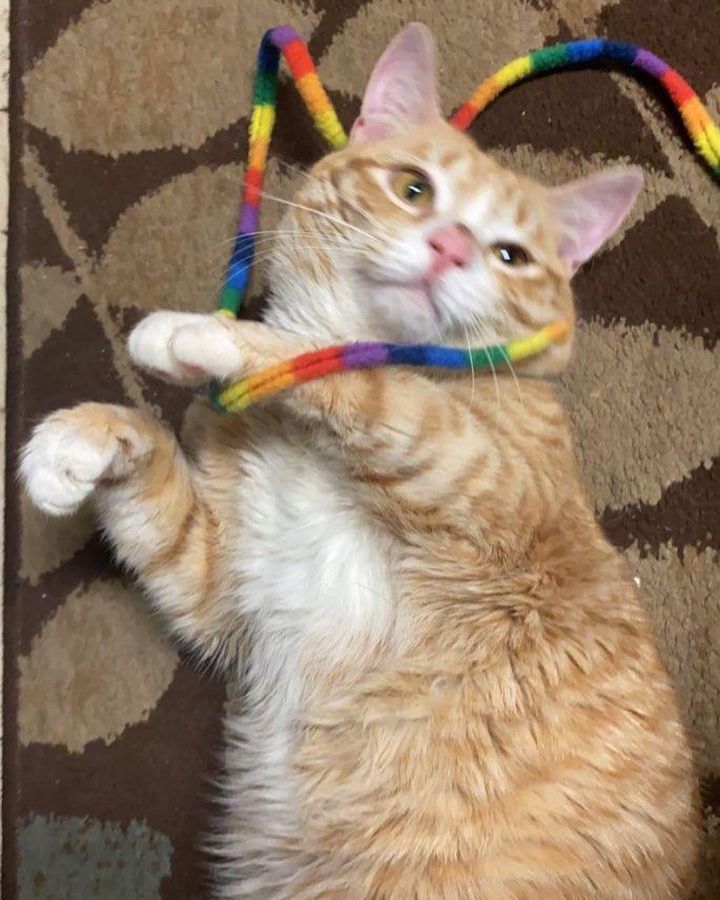 In less than 24 hours, he found his dream homeTricia
A few minutes after the tabby set paw in his new abode, Tricia noticed something different about his hind legs. "His back legs point outward. They almost look like a rabbit's back legs."
With his unique gait and sweet personality, they decided to rename him Thumper.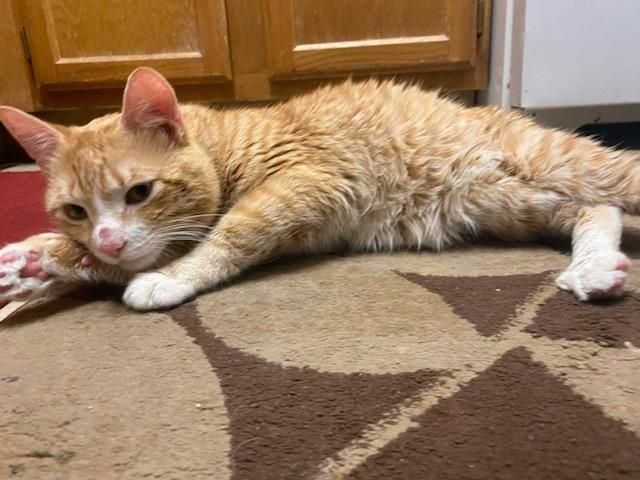 Tricia
Thumper can't jump with his back limbs, but he is so happy to be indoors with his new family. Tricia has a vet appointment set up for the sweet boy and is determined to give him the best life possible.
"I've got a soft spot for the cats who need a little bit more love. I've got a feeling (his back legs) might be the reason he was thrown out."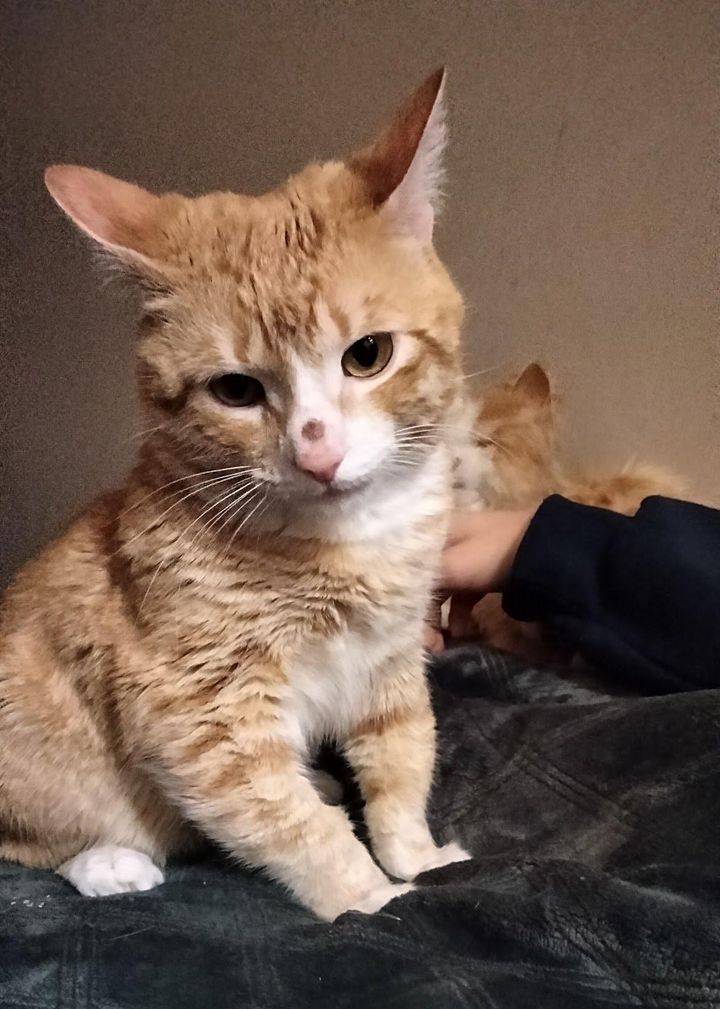 Thumper enjoys snuggling with his forever humanTricia
Thumper is adjusting very well in his forever home. His legs don't seem to be causing him any distress or pain. He has a voracious appetite and can use his litter box like a champ.
In less than 24 hours, Thumper's life completely changed from being abandoned in a box on the street to being loved and spoiled at a place he calls home.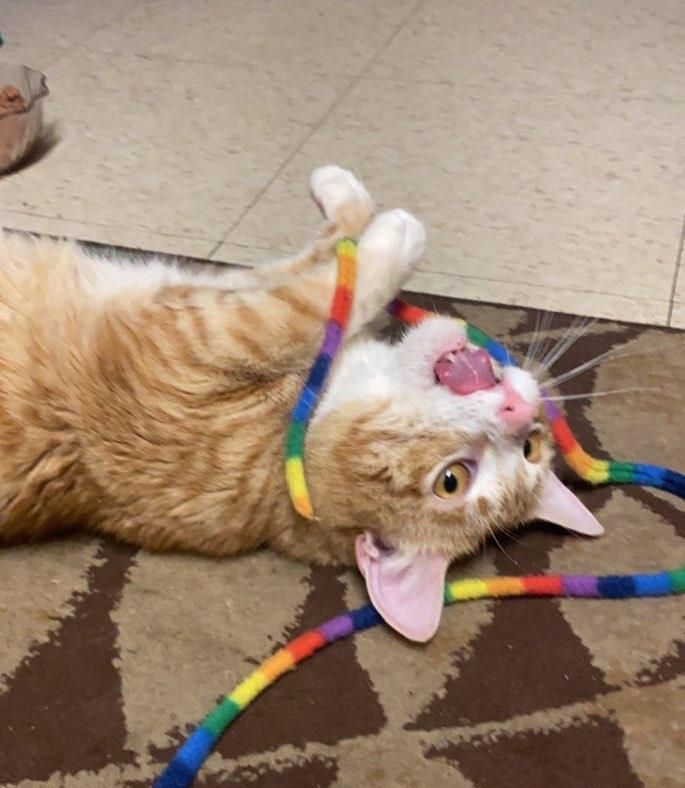 Tricia
It took a village, and "Elf (aka Thumper) is home for the holidays in record time," Little Wanderers NYC shared.
"He will never be abandoned again. He's got catnip toys and treats and everything a cat could want. He's even got other cat siblings to play with and become family with – a very happy beginning to the holiday season."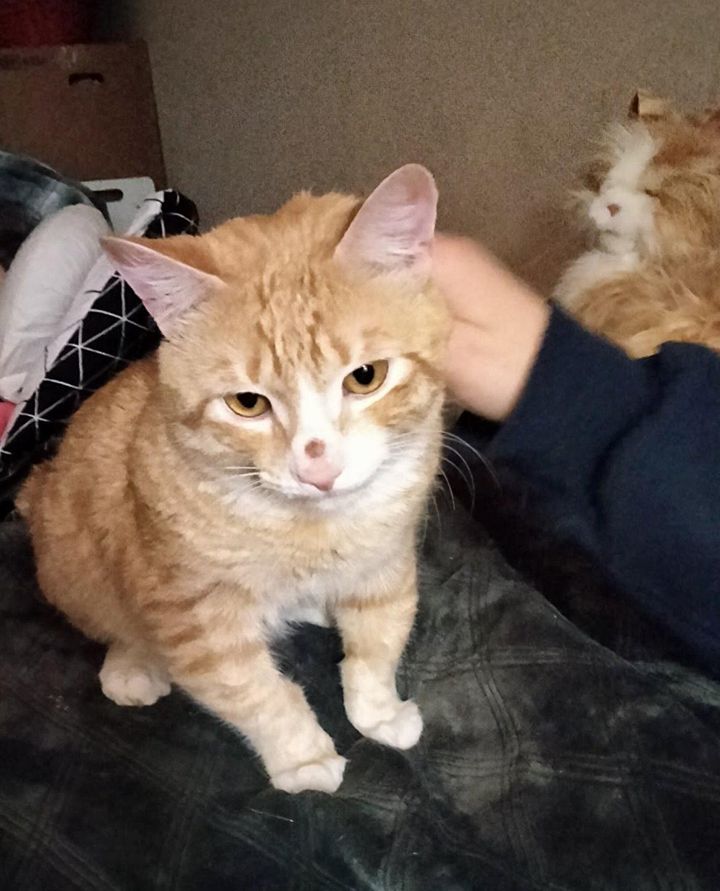 Tricia