A cat made an incredible transformation and turned into a kitten-sitter after leaving the tough outdoors.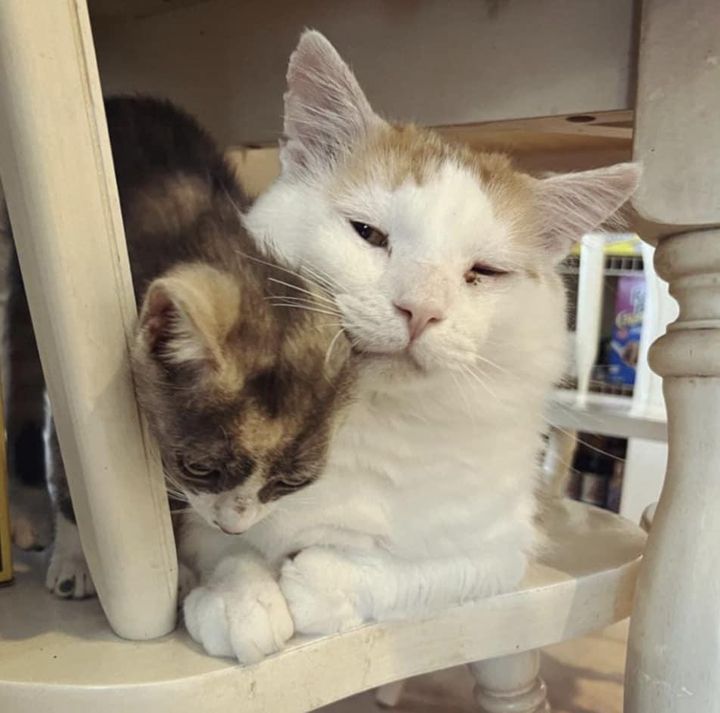 Sinbad the catGood Karma Pet Rescue
Sinbad the cat was found wandering outside in rough shape early this year. He was just skin and bones, battling multiple skin conditions, covered in crust and sores, and near the end of his road.
Good Karma Pet Rescue took him in and turned his life around with proper care and plenty of TLC. Over the next four months, Sinbad's skin healed and his beautiful fur grew back to its original glory, forming a luscious coat of orange and white.
Not only did he get his health back, but also his sweet-natured temperament started shining through.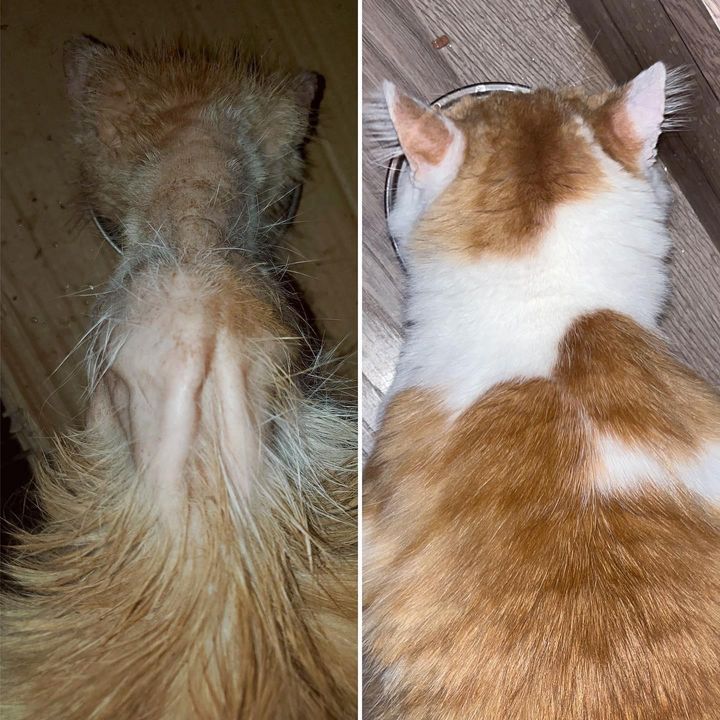 Sinbad made an incredible transformation in the first few months in foster careGood Karma Pet Rescue
"Sinbad is an extremely sweet cat. He loves pets, making biscuits, and purring. He is very easygoing and low maintenance. As long as he has love and food, he is good," Good Karma Pet Rescue shared.
The sweet boy seeks attention from everyone around him, and in return, he gives love and joy in abundance.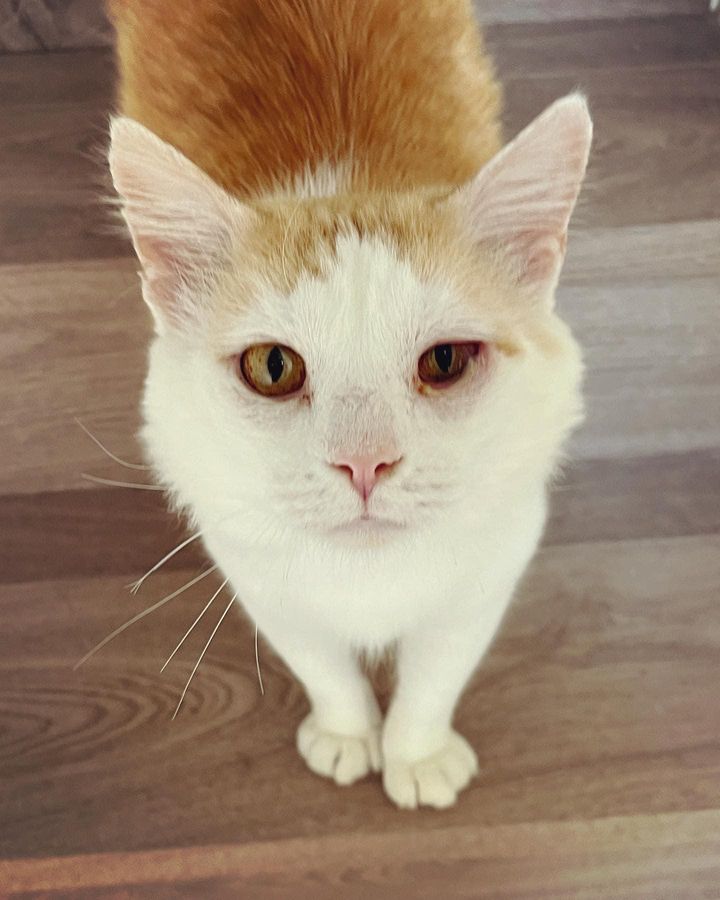 He has blossomed into a giant love-bugGood Karma Pet Rescue
Sinbad is FIV positive, but that doesn't stop him from living a full, purr-filled life. He has never met a stranger, human or fur kind.
"Positive cats like Sinbad can live with negative cats as long as there's no serious fighting, and can have lives just as long as negative cats too."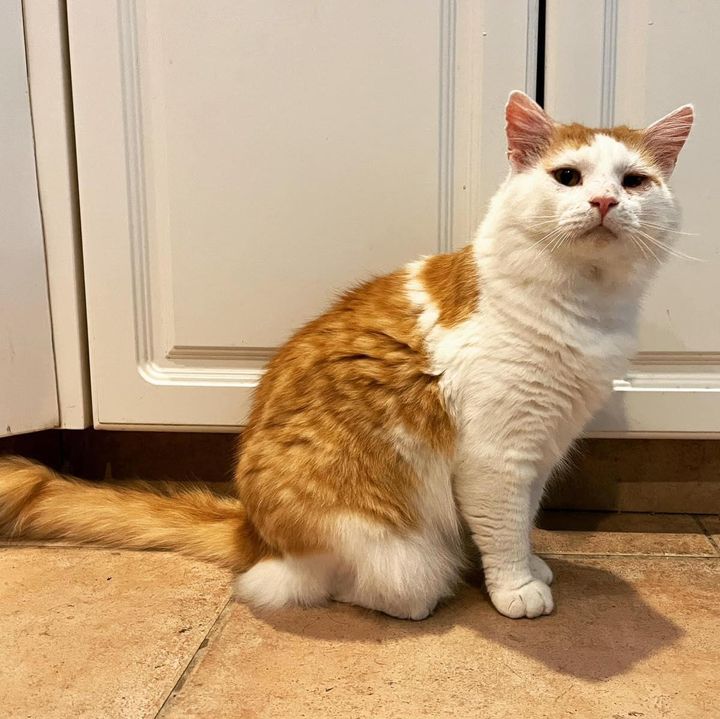 Good Karma Pet Rescue
While in foster care, Sinbad has discovered his penchant for looking after kittens in need. He offers himself as their emotional support buddy.
"He is a young and active guy, enjoys hanging out with his smaller foster brothers and sisters, and likes to talk in a little squeaky voice that doesn't quite match up with his 12+ pound frame," the rescue wrote.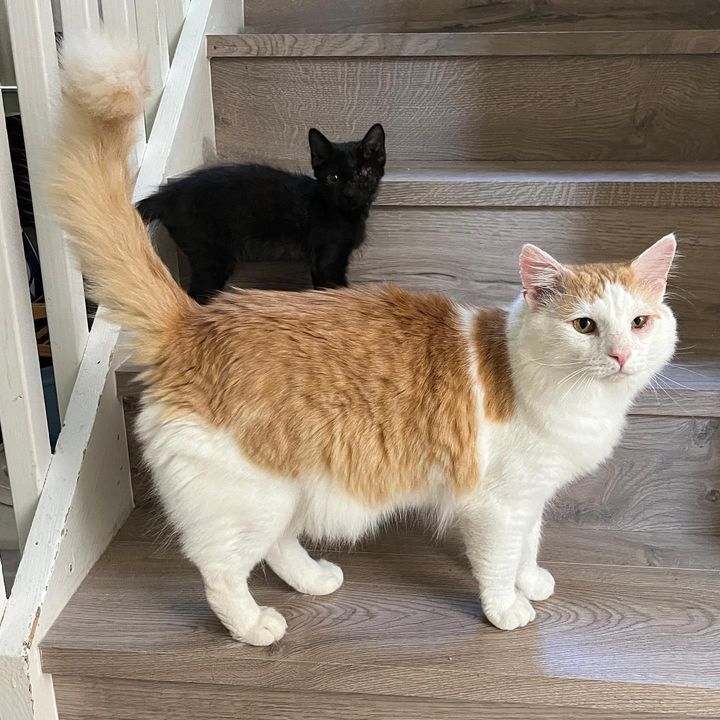 Sinbad discovered his penchant for helping other kittens or cats in needGood Karma Pet Rescue
Sinbad doesn't hesitate to bathe his little feline friends, show them the ropes and teach them how to cat. "He is a gentle giant and gets along with all other cats."
"When you check in on him, he will always get up to greet you and give you some love. He is in a great mood all the time."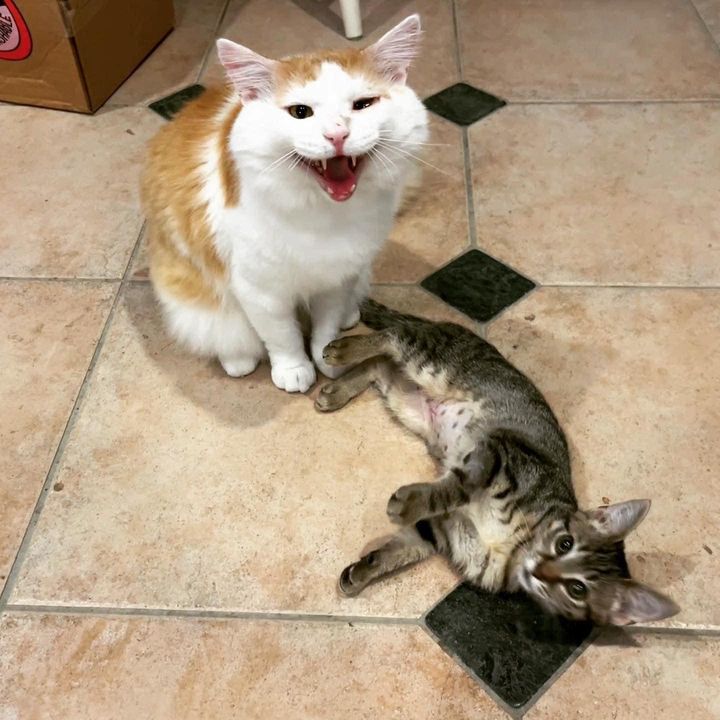 He makes a wonderful kitten-sitterGood Karma Pet Rescue
Sinbad is nurturing to kittens and caring to his people. "He will keep watch and make sure you are safe. He is a great coworker. He won't interrupt your meetings and will make sure you complete all your work."
The sweet boy enjoys his regular biscuit making, and fills the room with his rumbling purrs.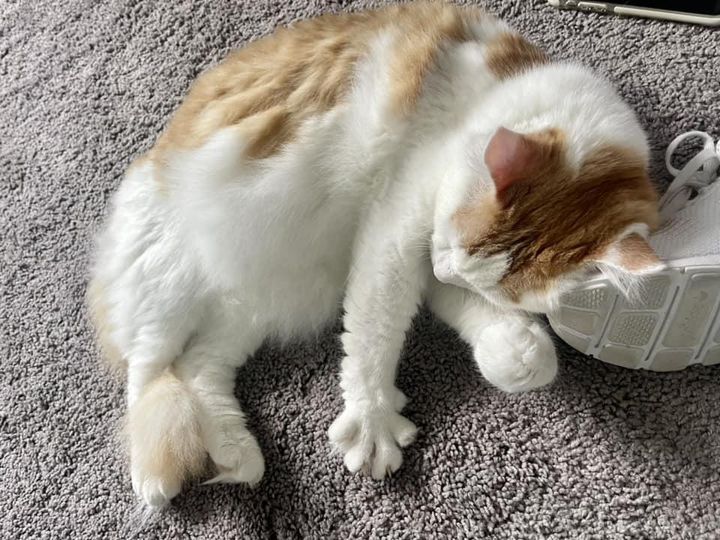 Sinbad is a professional biscuit baker and a purr machineGood Karma Pet Rescue
"You would not be able to tell that the kitty who was found then is the same beautiful kitty you see today. Even though Sinbad has had a rough life, he has a beautiful spirit."
Sinbad is an excellent kitten-sitter who makes sure that his foster friends all get a dose of his love.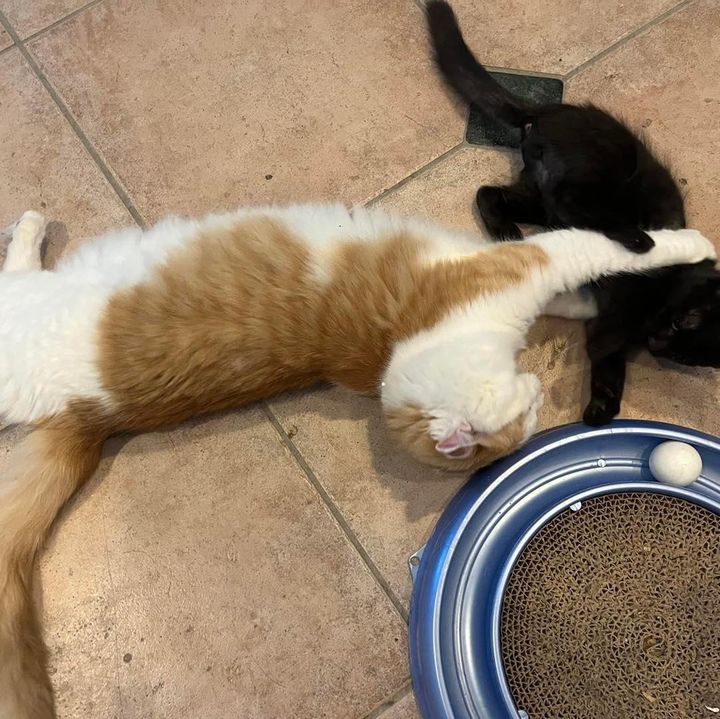 He adores other kittens and teaches them how to catGood Karma Pet Rescue
"He will watch you lovingly from wherever he is. Sinbad is a sweet kitty who will always make you smile."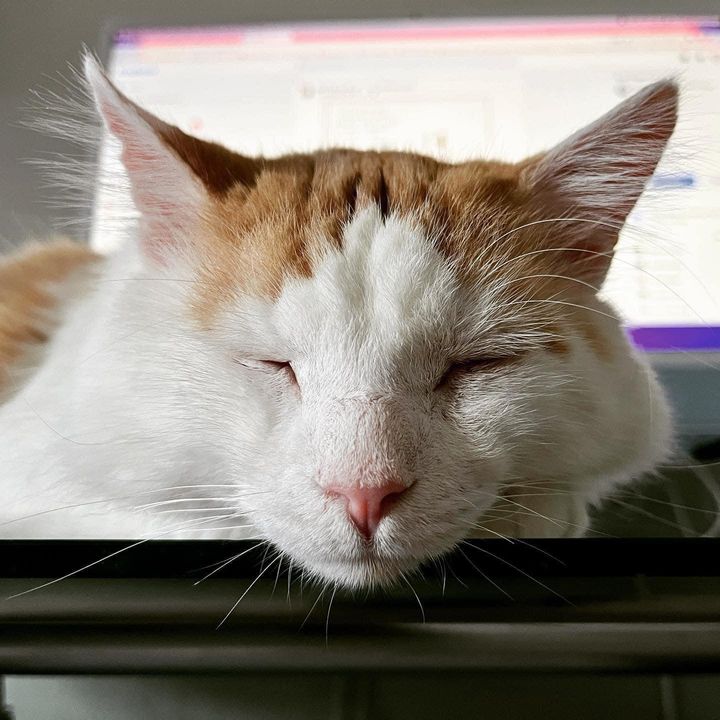 Good Karma Pet Rescue