Milly the kitten with a quirky paw and a whole lot of energy found kind folks to help her thrive.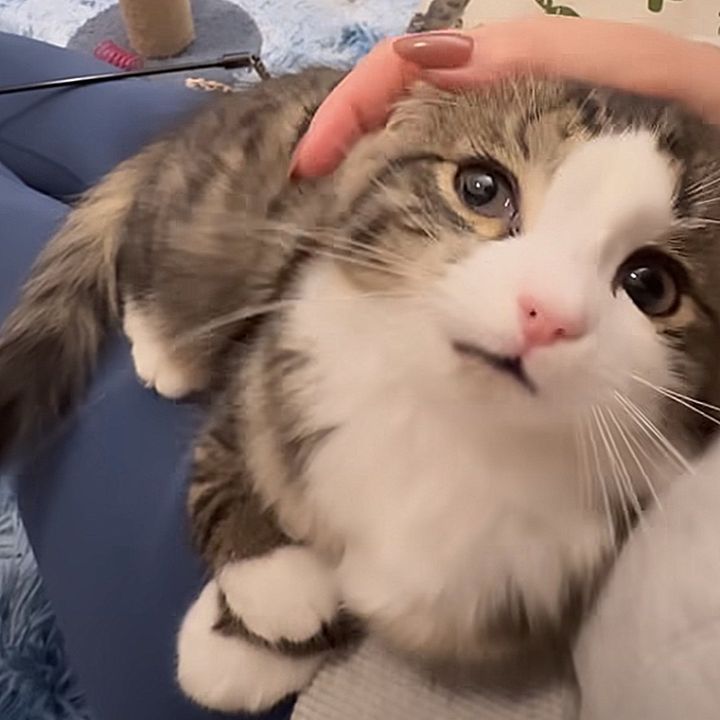 Milly the kittenBabyKitten Rescue
Caroline Grace, founder of Baby Kitten Rescue, was contacted about a kitten who had been brought into a vet clinic for help. The tabby appeared to have an abnormality in one of her front legs, and was in need of rescue.
"The person who took her in, noticed that something was wrong. The vet referred her to us. I saw this precious angel, and I couldn't say no," Caroline shared with Love Meow.
The kitten was named Mildred (aka Milly). She was an instant cuddle-bug and so happy to be doted on.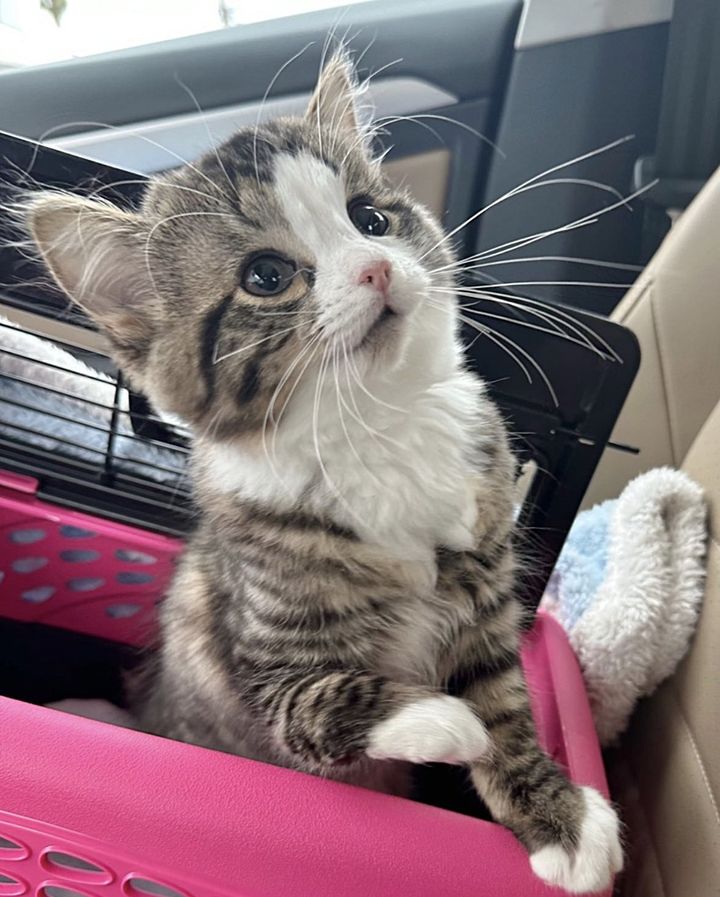 She was immediately friendly and just wanted to be lovedBabyKitten Rescue
Milly immediately settled into her comfy new room and plopped down on a blanket to rub in all the softness. She did a quick tour around her space before making her way to Caroline for some head scratches.
In no time, the kitten filled the room with her sweet purrs as she lay comfortably on her foster mom.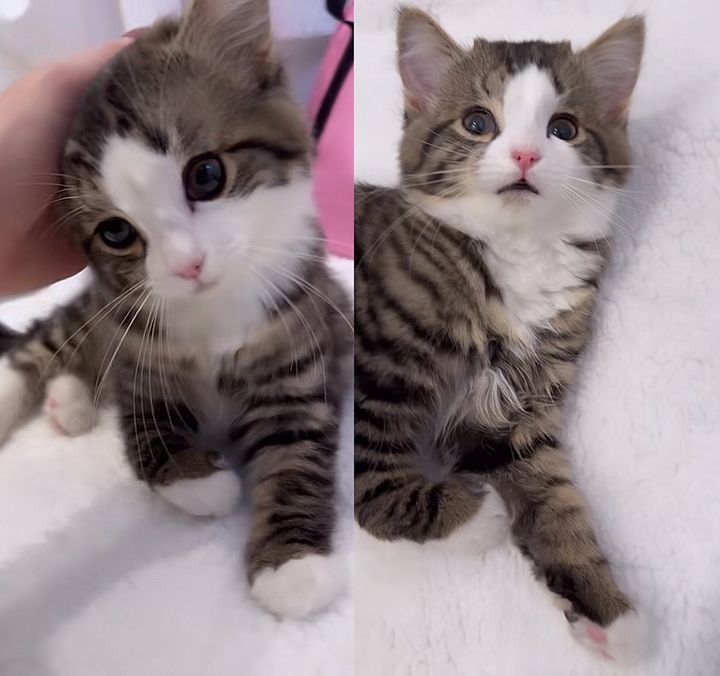 Milly is very snuggly and trusting. She adores everyone she meetsBabyKitten Rescue
The next day, Milly was taken to the vet to be seen by a neurologist. She managed to charm everyone she came across and kept her purr motor running.
After getting an MRI, x-rays, and bloodwork done, they had a much better understanding about her condition.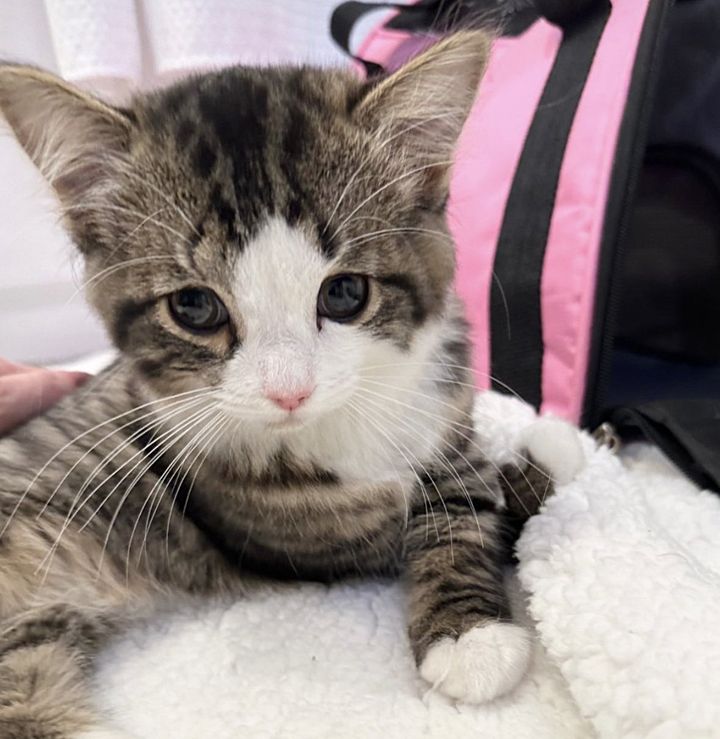 BabyKitten Rescue
Milly has hydrocephalus (a buildup of fluid in the brain), which is being treated with medication to try to reduce the pressure on the brain. The front part of her brain also did not develop properly.
Despite it all, "Milly is showing very few neurological symptoms at this time. She is eating, pottying, playing, and sleeping like a normal kitten."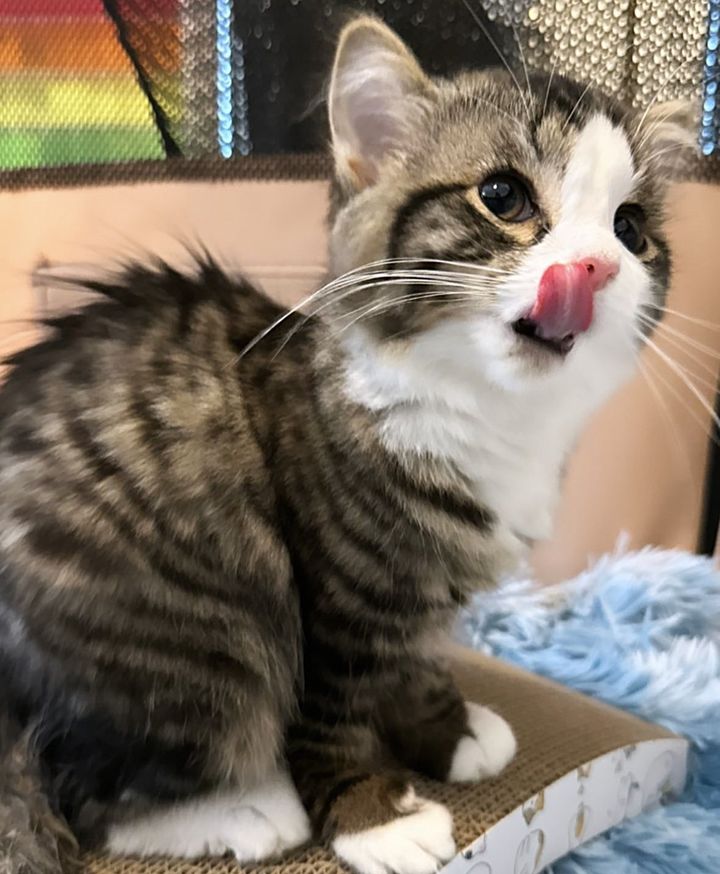 BabyKitten Rescue
Her right front leg has radial aplasia, a congenital defect, in which the kitten was born missing the radius bone.
"Her leg does not cause her any pain, and she uses it functionally to walk, play, and scratch. It's just a sweet little quirk that makes her extra special."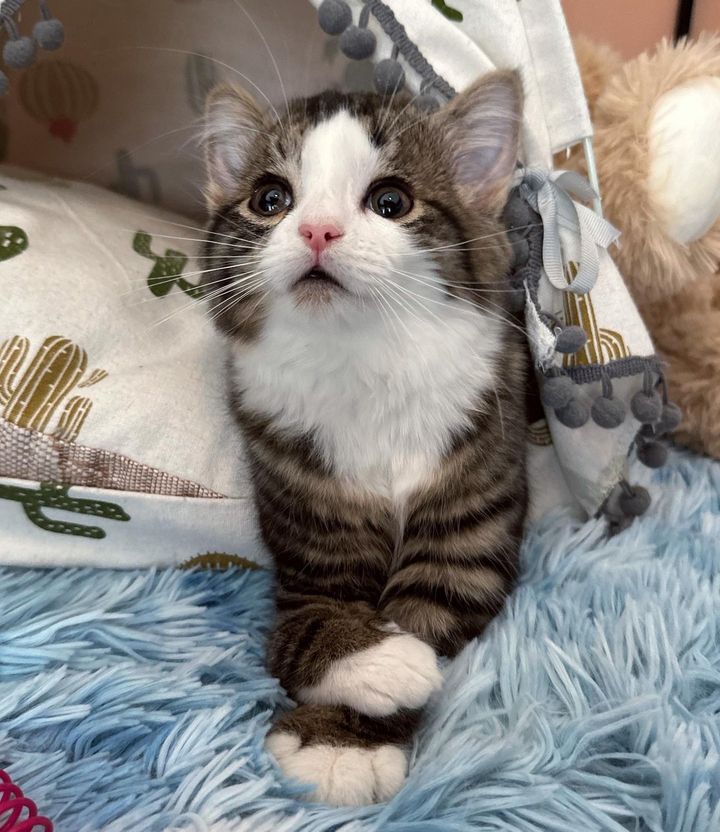 She is a little charmerBabyKitten Rescue
Ever since Milly was introduced to the tunnel toy, she's been obsessed, bouncing and pouncing around in it with her unbridled energy.
"Milly is so sweet, loving, and trusting. She is a vivacious and joyful girl who spreads that joy to everyone she comes in contact with," Caroline shared with Love Meow.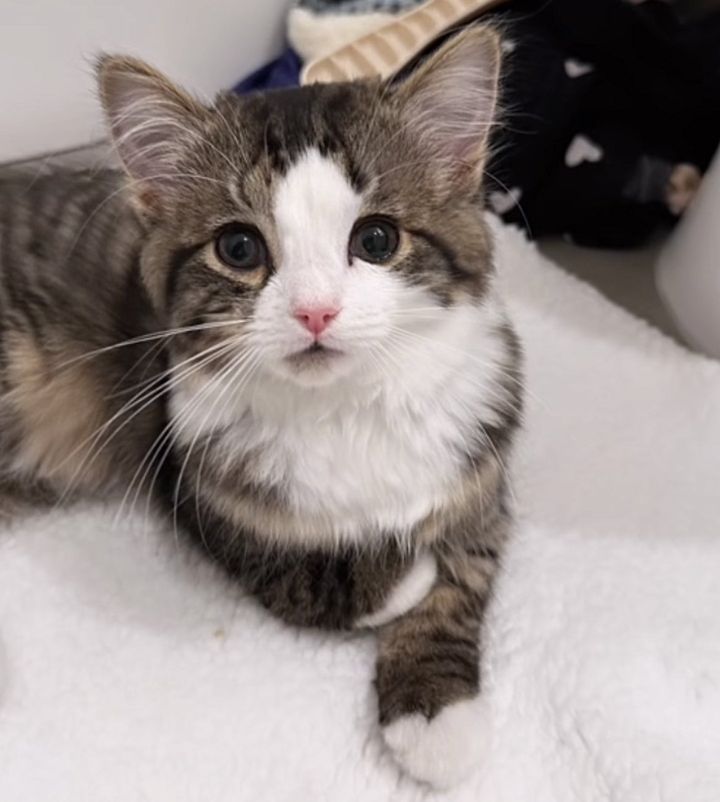 BabyKitten Rescue
"She deserves the chance to live a full and happy life, so we are going to do everything we can to give that to her."
When Milly is ready, she will have brain surgery to drain a cyst and implant a shunt to drain excess fluid, giving her the best quality of life.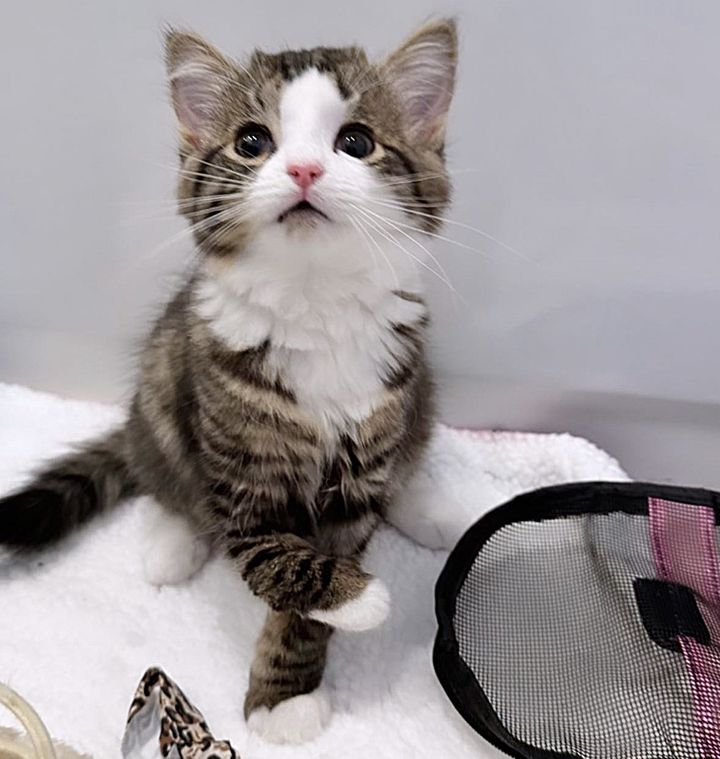 BabyKitten Rescue
As for now, Milly is busy catching anything that moves and honing her kitty prowess. When she tires herself out, she will happily climb into Caroline's lap for a one-on-one cuddle session.
"She is the snuggliest little purr monster."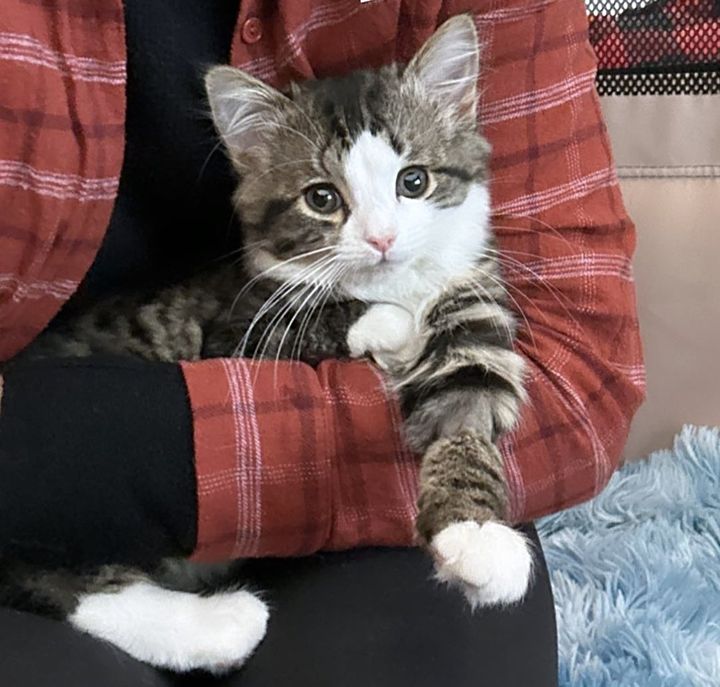 Milly loves being held and snuggledBabyKitten Rescue
Milly is enjoying all the toys she has within grasp, and plenty of hugs and snuggles she gets on demand.
Whenever she hears her foster mom calling her name, she comes right over to give her head bumps or her famous purrs.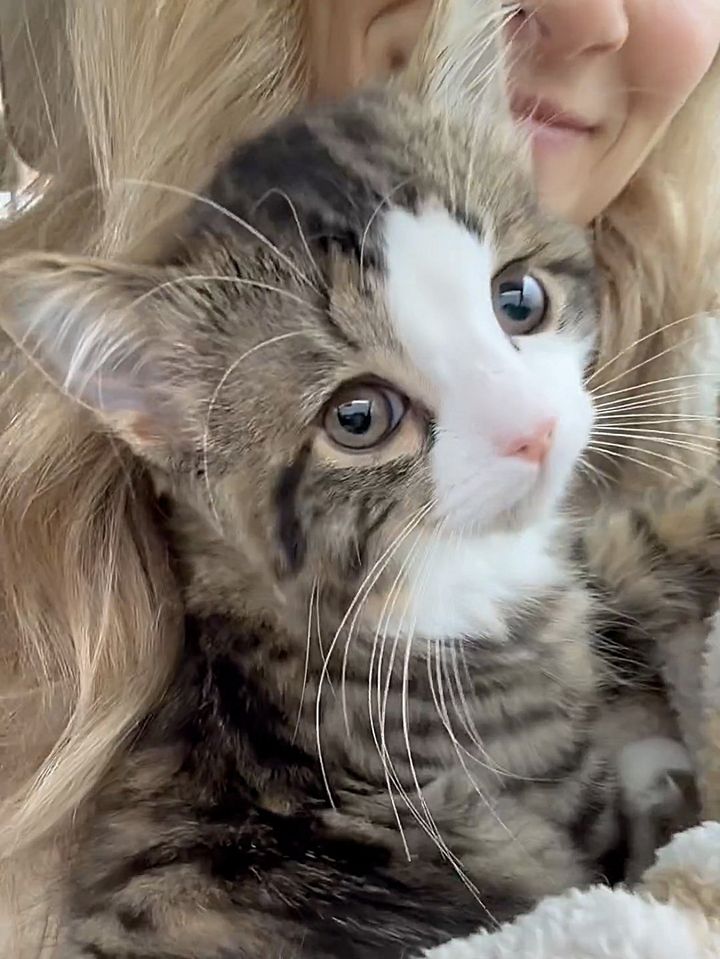 BabyKitten Rescue