A stray cat waited on the road and then jumped in an Uber when the door opened, as if he was ready to be taken off the streets.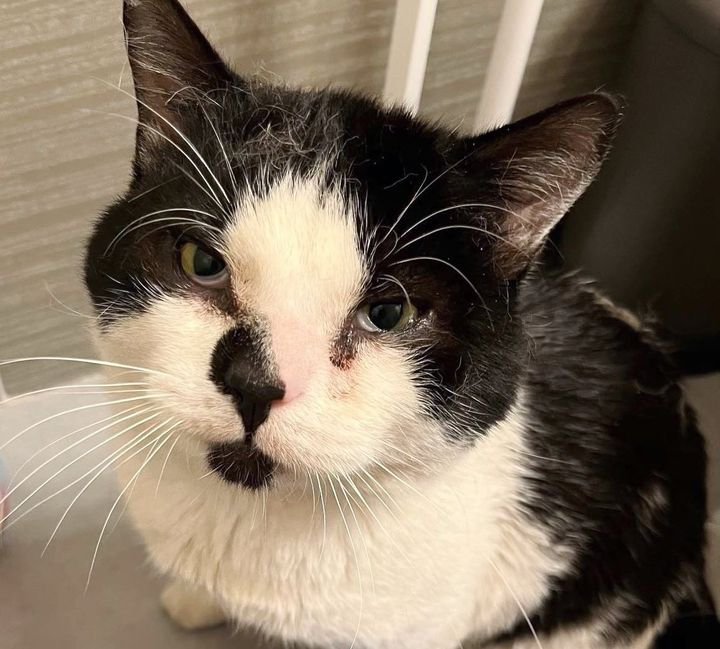 Tux the cat@littlewanderersnyc
Last month, an Uber driver was in the Bronx area when she came across a black and white cat lying in the middle of the road by himself.
The driver who volunteers for her local animal rescue, Little Wanderers NYC, couldn't leave without checking on the stray. The cat was just sitting on the road, not moving much at all until the car door opened.
"She opened her cab door and the tux jumped in," Little Wanderers NYC shared with Love Meow. "Without a carrier, he went right into her Uber. He was waiting to be rescued."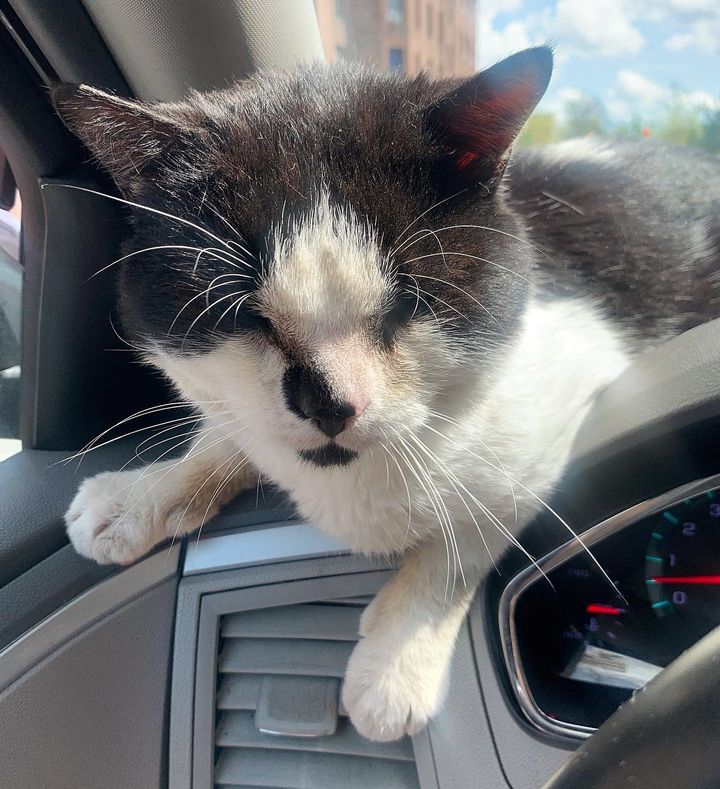 He hopped in an Uber when the door opened@littlewanderersnyc
The cat hopped on the dashboard and sat behind the steering wheel, as if he was expecting a ride to somewhere safe. It caught the driver by surprise that a cat had just hitchhiked, but she was glad to be able to help.
While she was petting the cat, she noticed some scars on him likely from fights and discharge from his eyes. The cat named Tux was very friendly and happily accepted chin scratches from his rescuer.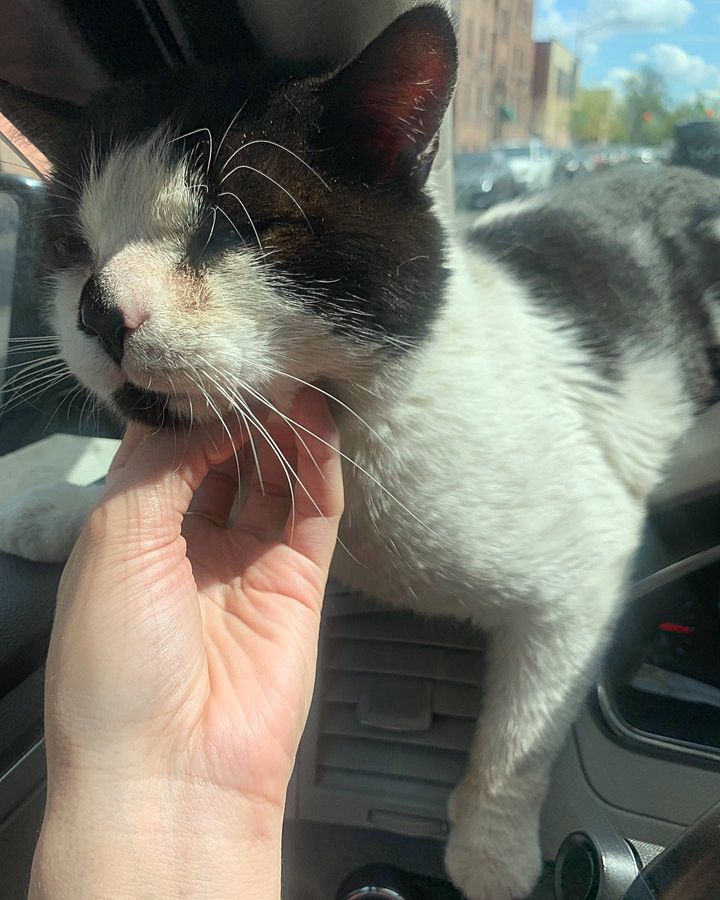 Tux was enjoying some chin scratches from his rescuer@littlewanderersnyc
He was taken to the vet to be evaluated and estimated to be around two years old. "Tux is a scruff tomcat with an eye infection and some battle scars to prove his tough life on the street, but he's in otherwise good shape."
The rescue immediately arranged for a foster home for the sweet cat. In no time, Tux acclimated to indoor life and felt right at home.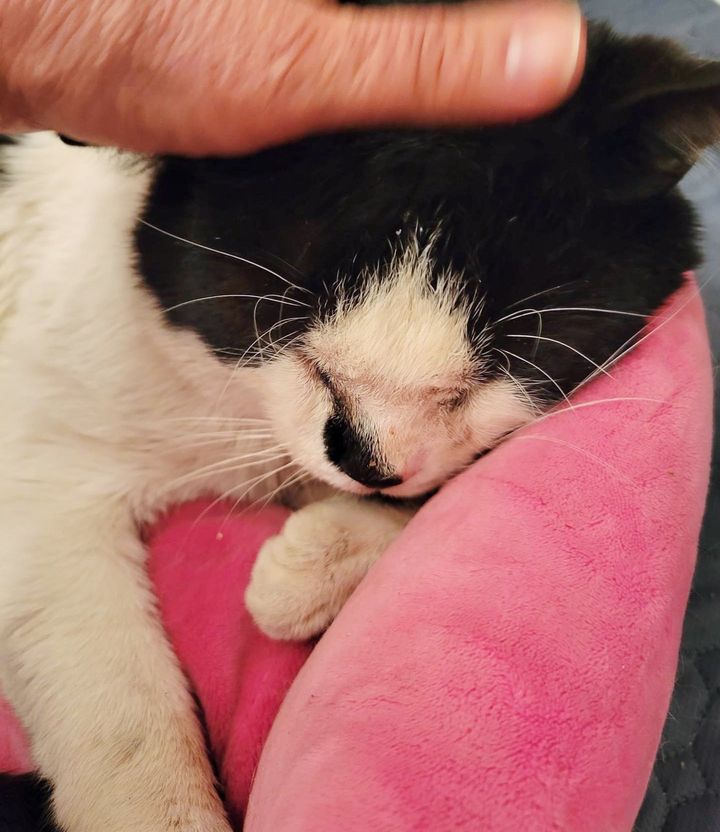 Tux is so happy to be safe@littlewanderersnyc
They cleaned and treated his eyes, so he could see easier and start healing. They gave him a comfortable cat bed that he quickly took a liking to.
Most of all, Tux just wanted to be around people, vying for their attention and melting into their arms.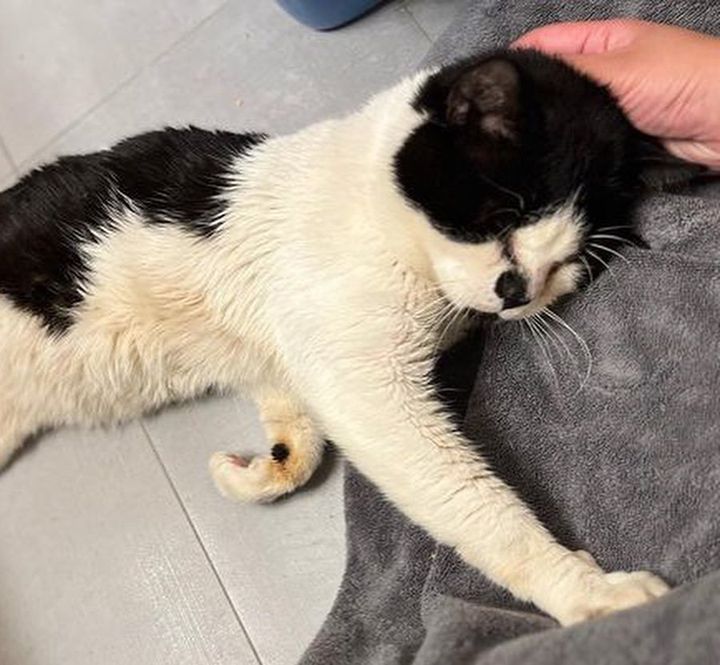 He is very affectionate and just wanted to be snuggled@littlewanderersnyc
"He is a big eater and even bigger cuddle bug. He is very affectionate and always wants to be close to you for big head scratches," Dana, Tux's foster mom, shared.
Tux arrived with food insecurity as a result of being a stray. He worried if he would get his next meal and had the tendency to gobble down his food very quickly.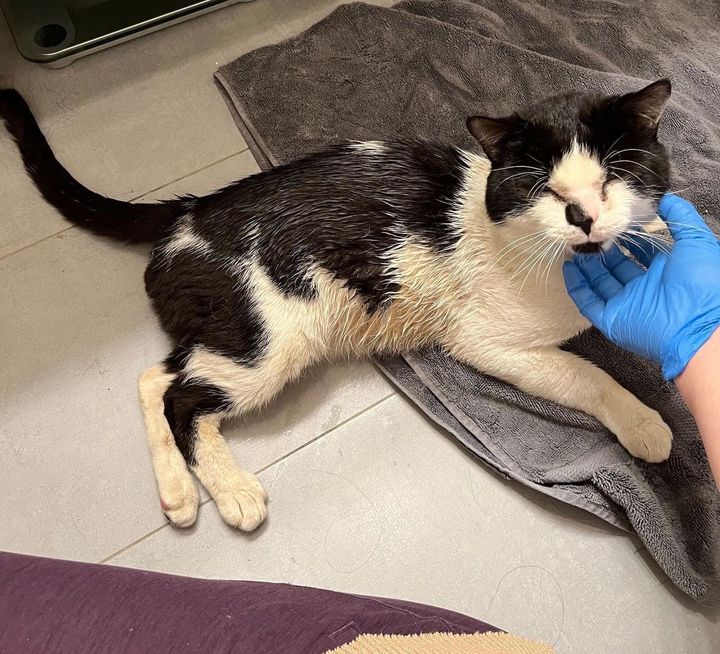 @littlewanderersnyc
"He is still learning a few nuances of being a house cat around using his litter box and slowing down his eating."
With reassurance from his foster family, Tux is starting to relax at mealtime and enjoy his food. He is grateful to have a roof over his head and people to keep him company.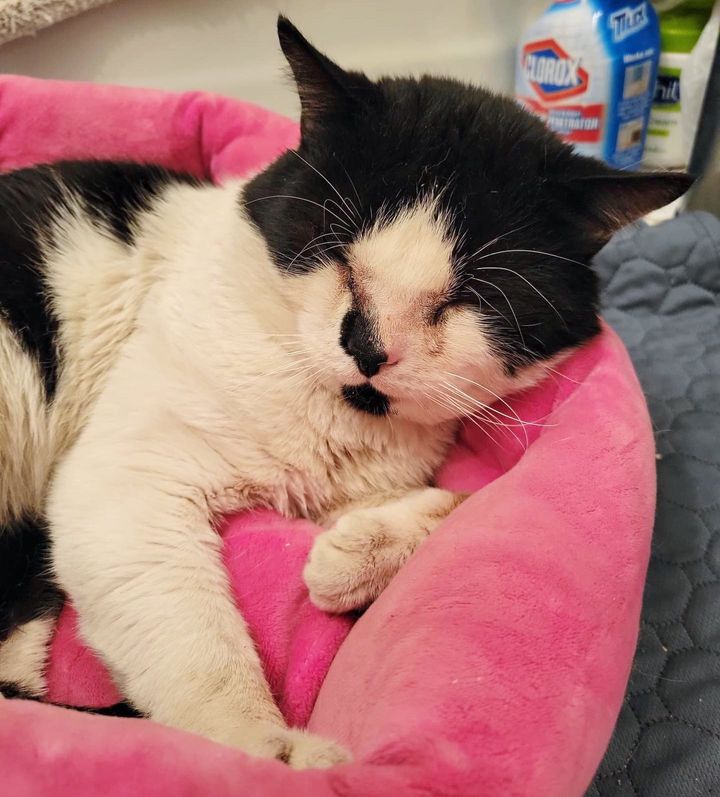 @littlewanderersnyc
Tux is over the moon when he is doted on with pets and snuggles. He loves all the soft things he's given and will curl up snugly in a cat bed when he naps.
"He can't wait to get his forever home and I can't wait to help him get there."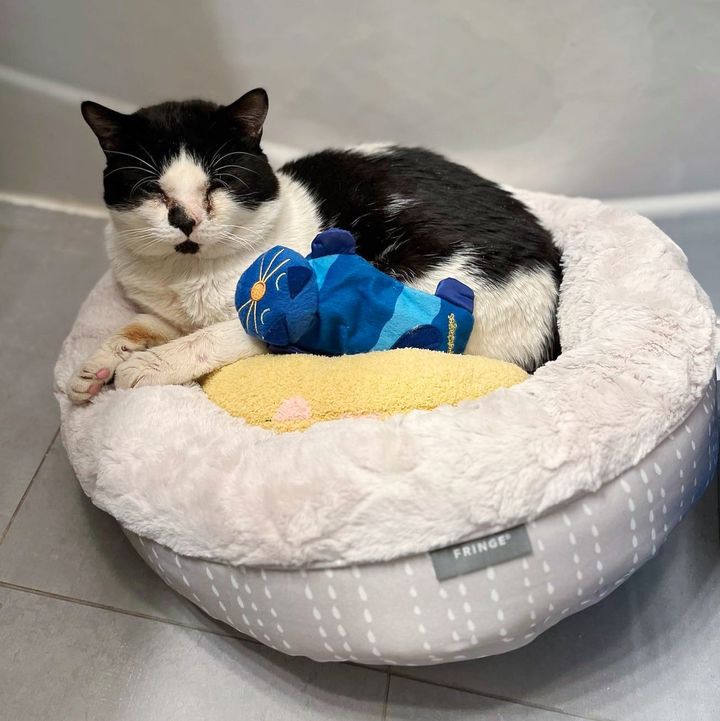 He loves his cat beds and toys@littlewanderersnyc
The tuxedo was sitting on the road waiting for the right person to show up. Now, he will never have worry about food and shelter, and he is ready to find a place of his own.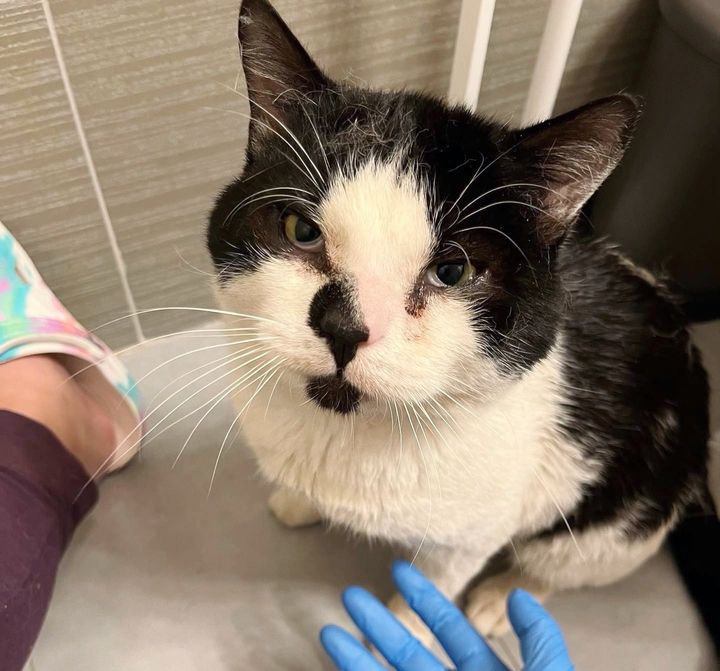 @littlewanderersnyc